Posted by: Nick Redfern on July 31st, 2013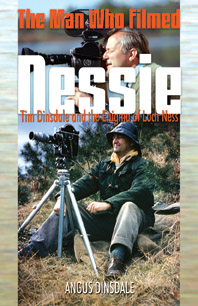 Here's a newly-published biography that no fan of Cryptozoology should be without: The Man Who Filmed Nessie.
Written by Angus Dinsdale, the son of legendary Nessie seeker, Tim Dinsdale, the book runs at 256 pages and contains no less than 80 photos.
The Man Who Filmed Nessie is published by Hancock House.
You can purchase the book here.
This link will take you to a full synopsis.
Don't miss this one!