Posted by: Nick Redfern on July 16th, 2013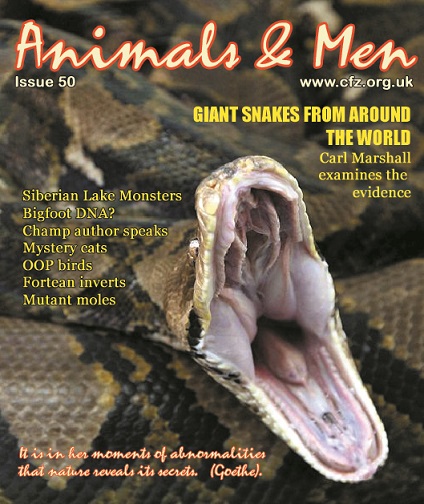 The Center for Fortean Zoology is celebrating an anniversary this week: the 50th edition of its magazine, Animals & Men, has just been published. A gloss-covered magazine, it's packed with all the latest news, reviews, articles, interviews and much more of a mystery animal-themed nature.
If you haven't seen Animals & Men you're missing a real treat. You can find out how to get hold of the magazine by contacting the editor, Jonathan Downes, at the CFZ's blog, Still on the Track. Here's the link.