Posted by: Karl Shuker on July 4th, 2013
It is widely known that many remarkable species of animal have become extinct or at least highly endangered in modern times. However, it is far less well known that during this same time period, a startling number of equally spectacular species have been newly discovered (having been previously unknown to science) or rediscovered (after having been written off as extinct by science).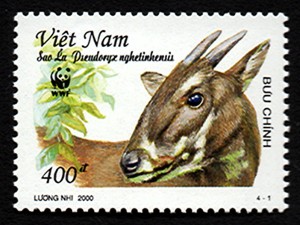 Here, then, in no particular order, is my personal Top Ten of our planet's most extraordinary and scientifically significant zoological arrivals and revivals of modern times – with my interest in cryptozoological philately providing the illustrations.
Further details can be found here, on my ShukerNature blog.