Posted by: Karl Shuker on June 4th, 2013
Many different hybrids between the smaller species of wild cat have been recorded over the years, but I would like to mention one particular interspecific (indeed, intergeneric) cross featuring smaller cats here – because, as far as I am aware, when I originally included details of it in the article of mine (Wild About Animals, February 1996) that inspired this present, expanded blog post, it was the first time that a successful mating between these two species had ever been documented.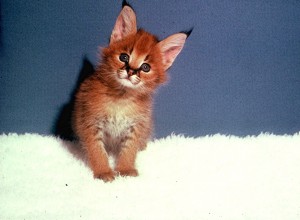 "In 1993, Dr Warren D. Thomas informed me that a few years earlier, while he was director there, a litter of four feline hybrids was born at Los Angeles Zoo, sired by a serval Leptailurus serval and born to a caracal Caracal caracal. This very unusual mating took place quite by accident, while the two cats were participating in an educational programme."
Further details can be obtained
here
, on my ShukerNature blog.