Posted by: Guy Edwards on January 26th, 2011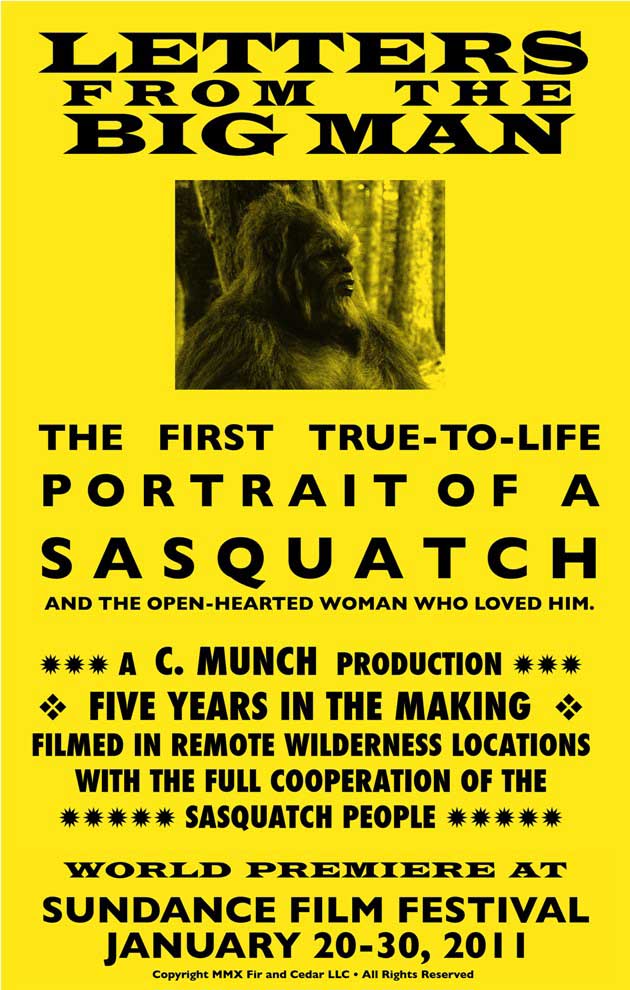 On December 5th, 2010, Bigfoot Lunch Club announced exclusive news from award-winning director Christopher Munch.
Christopher will be screening his newest movie, Letters from the Big Man, a tasteful bigfoot love story, at this year's Sundance Film Festival.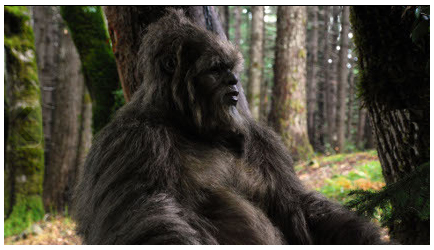 Screen shot from the film
The premiere screenings are happening this week and Bigfoot Lunch Club has an update from the director himself.
Read the update on Bigfoot Lunch Club at:Bigfoot Film Premier at Sundance Film Festival: Update.
On the Sundance Film Channel website the movie is self described as:
Christopher Munch's extraordinary films, all of which have screened at the Sundance Film Festival, use quiet restraint to dodge reductionism, allowing viewers to derive the meaning for themselves. Letters from the Big Man is no exception.

In the breathtaking, remote wilderness of southwestern Oregon, Sarah Smith, a hydrologist, embarks on an expedition to conduct a government water survey. An intrepid outdoors woman, Sarah craves a solo journey so she can reconnect with herself and nature. Venturing deep into the forest, she intuits another presence. Gradually, the elusive figure reveals himself to be a Sasquatch, and the two interact tentatively. As their bond intensifies, Sarah finds she must take bold steps to protect the Big Man's privacy, as well as her own.

You can almost sense the rustling of trees and fresh air as Munch reverently explores the possibility of communicating directly with the ineffable mysteries in nature, fashioning a powerful metaphysical love story with resonance for our times.Sundance Film Channel website