Posted by: Dave Coleman on October 16th, 2012
One of the many 'Space-squatch' suits designed by John Chambers for Irwin Allen's 'Lost in Space' series. These ran in the same era as Patterson shot his film, which is why many speculated that Chambers somehow sold Patterson a suit which Patterson modified — a claim Chambers denied 100%, btw.
But then again, as 'Argo' featuring John Chambers (played by John Goodman) shows, Chambers often worked on covert CIA projects, designing real-life 'Mission: Impossible'-styled disguises for spies and diplomats to use during any 'hairy' situations!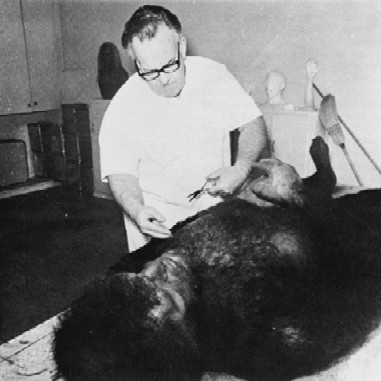 Chambers working on the "Burbank Bigfoot."
(For more on this angle, see Loren Coleman's October 12th posting, "Argo and Bigfoot-Linked John Chambers.")