Posted by: Nick Redfern on July 15th, 2012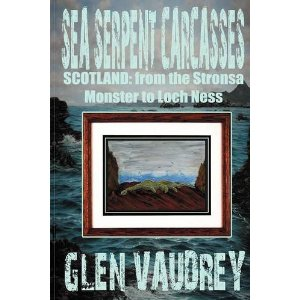 When it comes to Cryptozoology, regardless of which aspect of it you find most fascinating – Bigfoot, lake-monsters, unidentified winged things, etc – there's one thing that unites us all: the search for evidence, DNA, bones, or better still, a body.
And, with this latter issue of a corpse in mind, here's a new book that I urge everyone to get hold of, since it deals solely with this very matter: SEA SERPENT CARCASSES: Scotland – from The Stronsa Monster to Loch Ness by Glen Vaudrey.
This is a near-unique take on the sea-serpent controversy that you won't want to miss!