Posted by: Nick Redfern on June 29th, 2012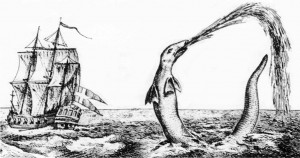 Yes, it does look a bit like a lake-monster (actually quite a bit like one!). But, no it isn't! And, yes, it might provoke thoughts that Nessie is on the move. But no he/she/it/they isn't/aren't!
What it actually is, is a fine piece of Pareidolia!