Posted by: Nick Redfern on July 10th, 2012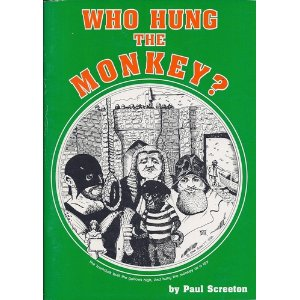 With Paul Screeton's definitive study of the notorious werewolf-themed Hexham Heads saga of 1972 now almost upon us, I thought it would be a good time to alert people to one of Paul's earlier quasi-cryptozoological titles: Who Hung The Monkey?
Truly, this is a strange and engaging, centuries-old saga filled with mythology, folklore, curious truths and much more. Maybe even a monkey!