Posted by: Nick Redfern on July 4th, 2012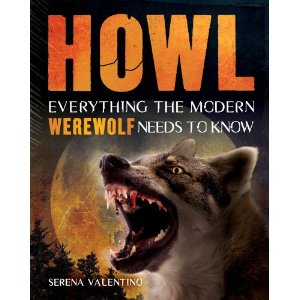 If you're a teenager and into werewolves (and, as we know – as a result of the huge success of the Twilight movies – there are plenty of them), you'll probably want to check this out when it's published in September: Howl: Everything the Modern Werewolf Needs to Know by Serena Valentino.
As we're told: "Written for the lycanthropic teen (or the aspiring werewolf hunter), this quirky, fast-paced, visually compelling guide has it all—fashion, make-up, movies, dating, dealing with the inevitable full-moon parties, and more. Fast-paced, funny, colorful, and good for the whole pack."
Have monstrous fun, kids!