Posted by: Nick Redfern on October 24th, 2013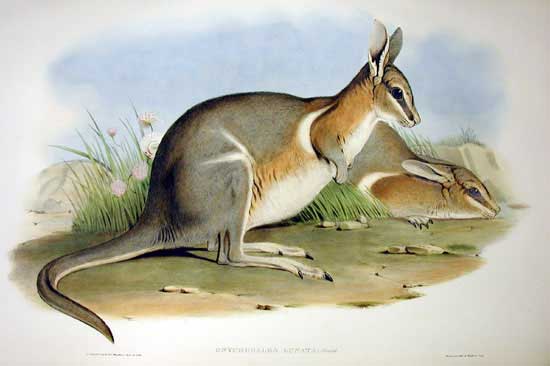 The BBC tells us…
"A wallaby has set up camp in Highgate Cemetery in north London.
"The marsupial was first photographed at the cemetery – famed as the final resting place of Karl Marx – on Sunday.
"Melanie Wynward, who runs visitor services, said they had all seen the animal which was wandering around 'as bold as brass.'
"It is a mystery as to where the creature has come from. No animals have been reported missing from nearby Golders Hill Park zoo."
And here's the complete story of this distinctly out of place critter!