Posted by: Karl Shuker on June 8th, 2013
Down through the centuries, several remarkable, unique species of mammal have become extinct on various West Indian islands in the Caribbean. One of these was a truly mysterious monkey, which may have survived into much more recent times than currently confirmed by science.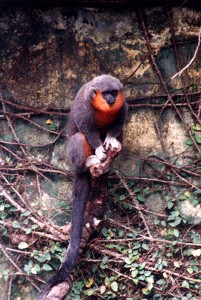 "Today, some monkey species inhabit Jamaica, but none of them is native; they are all South American or African species that have eventually established themselves following the escape or release of pets or other captive specimens here during the 18th Century or later. However, there is at least one enigmatic report of monkeys existing on Jamaica prior to this time scale. In Hans Sloane's two-volume tome, A Voyage to the Islands Madera, Barbados, Nieves, S. Christophers and Jamaica (the two volumes were published in 1707 and 1725 respectively), when documenting the fauna of Jamaica he included a brief but tantalising mention of monkeys "found wild in this island". What could these have been?"
Further details can be found
here
, on my ShukerNature blog.