Posted by: Karl Shuker on August 4th, 2013
The famous Greek legend featuring Heracles and the dreaded Stymphalian birds. A non-existent forest raven native to the lofty peaks of the Swiss Alps. The epic biblical story of Noah and the Great Flood. What conceivable connection could exist between such ostensibly disparate subjects as these?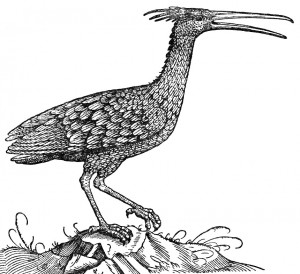 The answer is a genuine rara avis called Geronticus – a baffling bird encompassed by all manner of myths and mysteries, drawn together from the dreams of the past.
Further details can be found here, on my ShukerNature blog.