Posted by: Nick Redfern on May 6th, 2012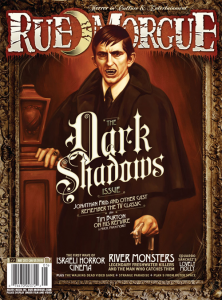 If lake-monsters are your thing, and if you're a fan of Jeremy Wade's show, River Monsters, then you won't want to miss the new issue of Rue Morgue magazine (No. 122).
It includes a 6-page feature – titled Be Afraid of Fresh Water - which is comprised of (A) an excellent interview with Wade himself and (B) a Top 10 list of worldwide lake-monsters from Lyle Blackburn (author of The Beast of Boggy Creek), which has Nessie at number one, Champ and Ogopogo following right behind, and a good, solid list of other well-known creatures of the deep, too.
With excellent, full-color illustrations, this is not one to miss!