Posted by: Nick Redfern on June 2nd, 2012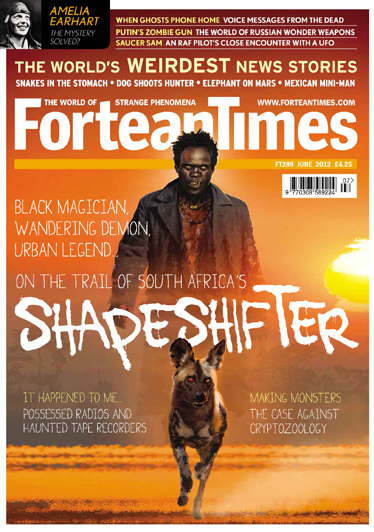 The new issue of Fortean Times (No. 289) includes an article that may be of interest to readers of Cryptomundo.
As is stated at the magazine's website: "Richard Stanley returns to his South African roots and discovers that the folklore of his childhood has come to life in the form of a shape-shifting monster terrorising the small town of Steytlerville."
And, as you can see, the cover of the mag displays what looks like a classic hound of the supernatural variety, right down to the near-obligatory red eyes.
And here's where you can find out more about the magazine, the article and more…