Posted by: Ken Gerhard on August 17th, 2013
Tune in this Sunday @ 10pm EST/9pm CST for the new episode of my cryptozoology podcast – Search for Hidden Beasts!.
This week, my guest will be John Kirk of the British Columbia Scientific Cryptozoology Club. John is one of the world's preeminent experts on lake monsters and was one of the original contributors to Cryptomundo, in addition to being an all-around great guy.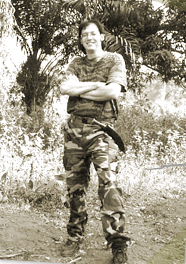 In addition to Ogopogo, John and I discuss Nessie, Caddy, the Naden Harbor Carcass, Sea Serpents and China's Yeren, as well as his recent expedition to the Congo to search for Mokele-Mbembe… which yielded some remarkable results. Join us for some fascinating conversation!