Posted by: Nick Redfern on April 2nd, 2013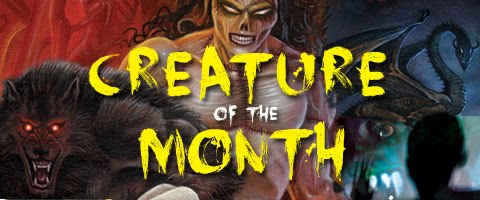 Over at their blog, New Page Books has a section titled Creature of the Month. Each and every month there's a new post on a strange beast of cryptozoological proportions.
Just signed up to write regularly for the COTM slot is Micah Hanks, who focuses his first article on a certain, well-known beast of monstrous proportions.
Micah says in part…
"…Our general view of such great water beasts is that these creatures are either writhing scaly coils of slithering serpent stuff, or perhaps…aquatic holdovers from prehistoric times, armed with fins that might propel them through icy waters like those at the most famous monstrous watering holes, the fabled Loch Ness of Scotland. But not all so-called 'water monsters' may be the kind whose locomotion is by flipper or fin, per se.
"…Arguably, one of the most famous examples hails from the humid tropical jungles of the Dark Continent, nestled in a lake called Tele deep within the recesses of the Congo River Valley Basin. Here, the beast in question resides only partially beneath the water's surface, spending the rest of its time stomping about the muddy shores of nearby rivers and tributaries, leaving enormous, three-toed footprints as it meanders along, searching for vegetation to consume."
And here's Micah's commentary on the famous beast…