Posted by: Lyle Blackburn on October 27th, 2013
The Kindle version of my new book is now available on Amazon.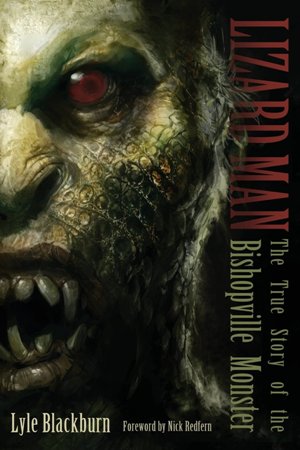 This post was written by
Lyle Blackburn – who has written 35 posts on Cryptomundo.
Lyle Blackburn is a writer, musician, and cryptid hunter from Texas. His investigative cryptozoology books, "The Beast of Boggy Creek" and "Lizard Man," reflect his life-long fascination with legends and sighting reports of real-life 'monsters.' During his research, Lyle has often explored the remote reaches of the southern U.S. in search of shadowy creatures said to inhabit the dense backwoods and swamplands of these areas. Lyle is a featured speaker at cryptozoology and horror conferences around North America. He has been heard on numerous radio programs, including COAST TO COAST, and has appeared on television shows such as MONSTERS & MYSTERIES IN AMERICA, FINDING BIGFOOT, and the CBS SUNDAY MORNING SHOW. For more information, visit Lyle's website at: www.lyleblackburn.com
This entry was posted on Sunday, October 27th, 2013 at 11:56 am and is filed under Books, Cryptozoologists, Cryptozoology, Evidence, Eyewitness Accounts, Footprint Evidence, Lizard People, Men in Cryptozoology, Monstro Bizarro. You can follow responses via our RSS 2.0 feed. You can skip to the end and leave a response. Pinging is not allowed.