Posted by: Nick Redfern on July 5th, 2013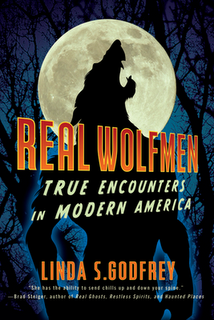 Here's the latest news from Linda Godfrey, the author of such excellent titles as Real Wolfmen and Hunting the American Werewolf:
"I've been staying pretty close to home base while on deadline for my current book project. I'm still on deadline but getting cabin fever and I do have a few things coming up this month. If you care to have a listen or take a little drive to some Southeast Wisconsin locations, please join me…"
And here's where you can find more on Linda's upcoming radio interviews, Q&A events, and book-signings.