Posted by: Nick Redfern on March 29th, 2013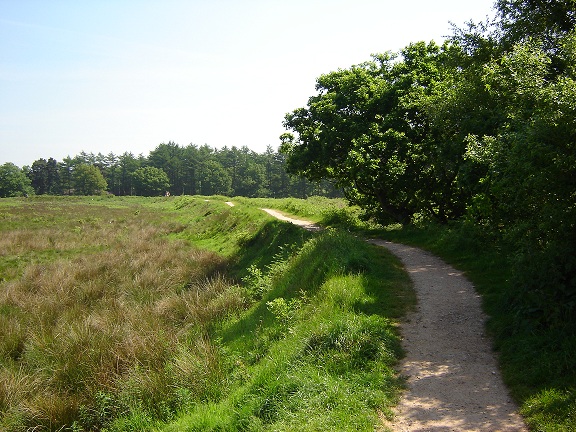 My latest Mysterious Universe article deals with a near-magical place I know very well: Staffordshire's Castle Ring, a very old, historical site that sits upon the fringes of the Fortean-soaked Cannock Chase woods. It's a place where Bigfoot-type beasts, ghosts, UFOs and more have been seen for decades.
It starts like this: "Reports of strange phenomena absolutely abound throughout the English county of Staffordshire – which happens to be where I spent my childhood. But there is one place in Staffordshire that seems to attract a great deal more than its fair share of such activity. Its name is deeply familiar to one and all throughout the area as Castle Ring. Located near to the village of Cannock Wood, Castle Ring is an Iron Age structure commonly known as a Hill Fort. It is 801 feet above sea level, and it main ditch and bank enclosure is fourteen feet high and, at its widest point, 853 feet across.
"It has to be admitted that very little is known about the mysterious and long-forgotten people who built Castle Ring, except to say that they were already in residence at the time of the Roman invasion of A.D. 43 and remained there until approximately A.D. 50. Some suggest that the initial foundations of Castle Ring may even have been laid as early as 500 B.C. Moreover, historians suggest that the creators of Castle Ring might have represented a powerful body of people that held firm sway over certain other parts of Staffordshire, as well as significant portions of both Shropshire and Cheshire at the time in question."
Want to learn all about it? You can do exactly that right here…