Posted by: Loren Coleman on June 2nd, 2009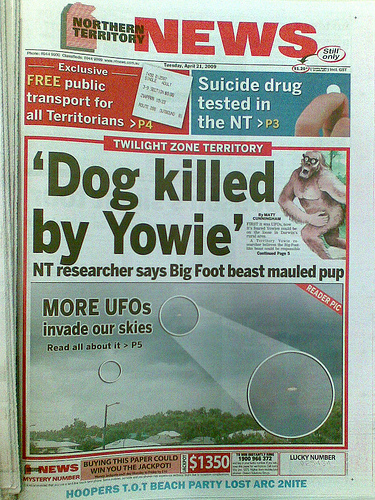 Newspapers around the world generally don't run a story of a hairy hominoid without trying their hand at illustrating it with a drawing of the beast. How has the Yowie fared in the realm of representative art?
For most Americans, the image of what a Bigfoot looks like is rather standardized. Is the same true of the Australian Yowie?
Here are some examples of the Yowie imagined or represented.

This little drawing is of the Yowie called "The Bombala Anthropoid – a specimen of the tribe, drawn by Will Diamond from a description given by Mr. Charles Harper" as shown in The Sydney Sun of November 10, 1912.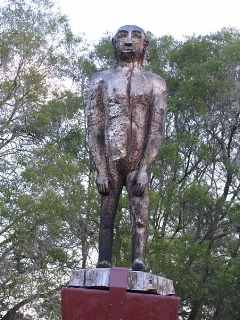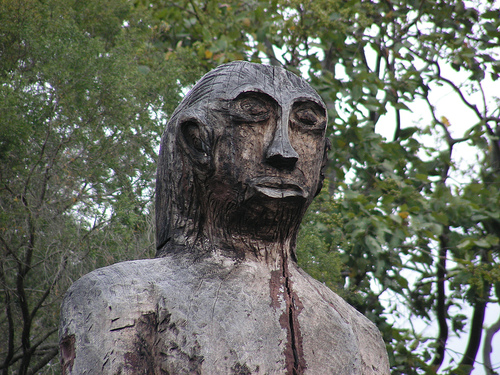 A wooden Yowie statue found in Kilcoy, Queensland, Australia.
Is there something strangely human about that wooden Yowie head?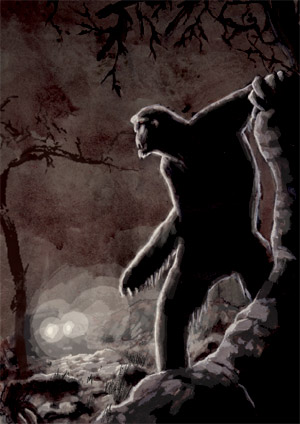 Yowie illustration (above) by Xavier Lemmens for Fortean Times.
Are the Yowies relatives of the Aborigines, misidentified and said to be covered with hair?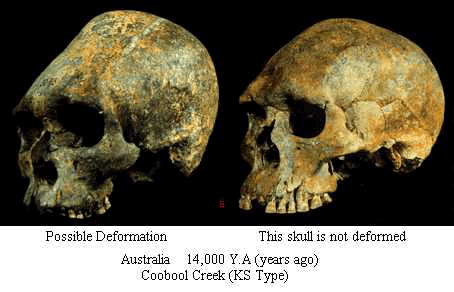 Perhaps Yowies are merely evolved Kow Swamp hominids (the skulls of the Kow Swamp/Coobool population being shown above)?
Or are Yowies completely unlike Bigfoot, indeed, a different species?
Are Yowie more closely related to Yeti? Or to Asia's Malaysian unknown hairy primates?
To orangutans? To Orang Pendek?
Or even have links to African unknown hominoids?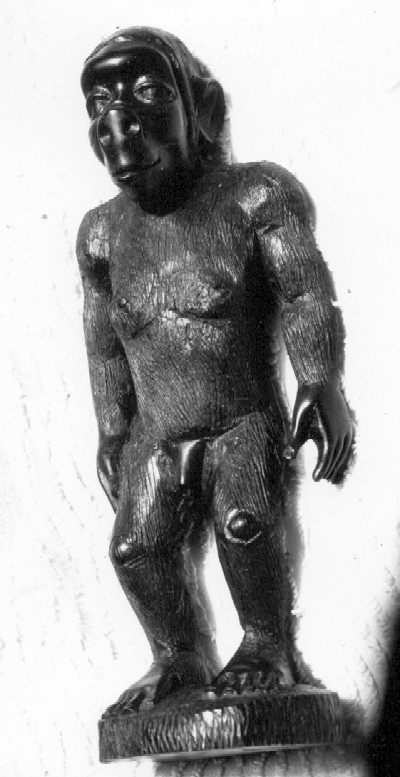 Is there a link to this wooden representation of a Proto-Pygmy, the Agogwe from Africa.
Or do Yowies look like unknown hominoids from elsewhere?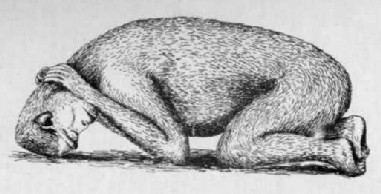 This is the sleeping position of an Almas seen in the Gobi Desert, Mongolia.
Are Yowie more hominid than pongid?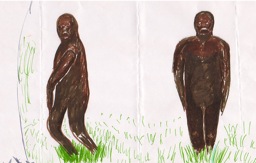 This is a recent eyewitness drawing of a Yowie from Australia.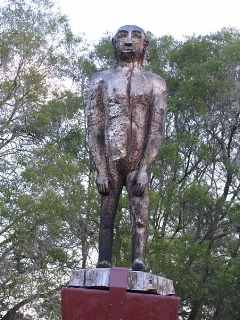 Please take a closer look at the Agogwe, the Almas, the wooden Kilcoy Yowie, and the above illustrated Yowie. They all appear to have calluses on their knees, which have been explained by the Russian researchers as a result of the above shown sleeping position, demonstrated for the Almas.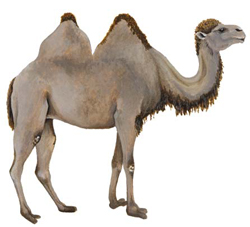 These heavily callused knees are sometimes referred to as "camel knees," because of their obvious likeness to the knees of camels. The hardening of the skin of the knees in camels is due to the evolutionary fact that the camel's knees (as shown in the Bactrian above) were adapted for bending down on the sands of its native Gobi desert, to rest and sleep.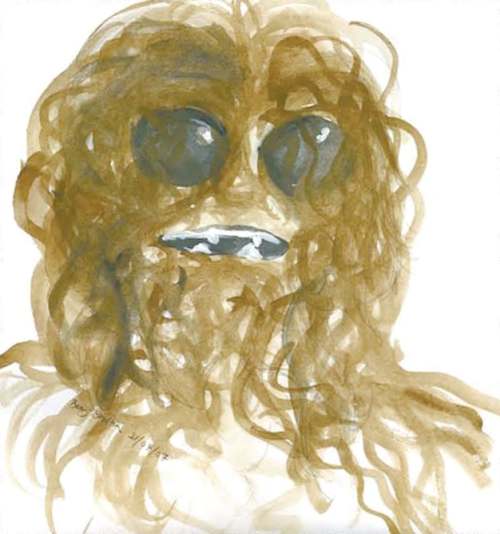 This drawing of a Yowie was created by Michael Skelton and his daughter after an alleged encounter near Victoria, Australia, in 2006.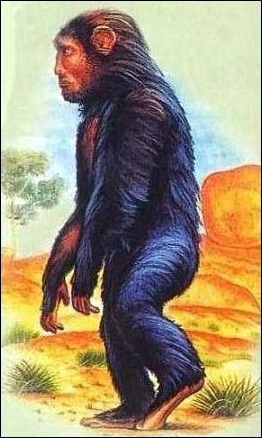 This is another artist's impression of the Yowie.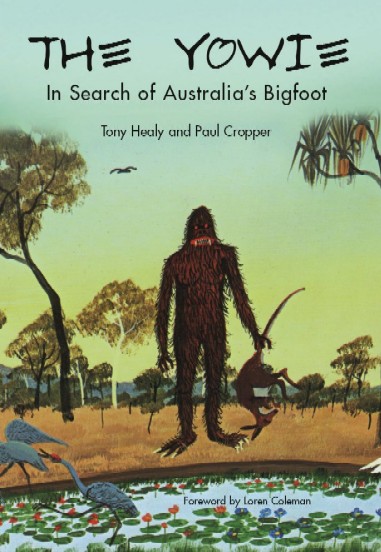 Click on the image above to make the Yowie larger, as seen here on the cover of The Yowie: In Search of Australia's Bigfoot.
What kind of hominoid is the Yowie?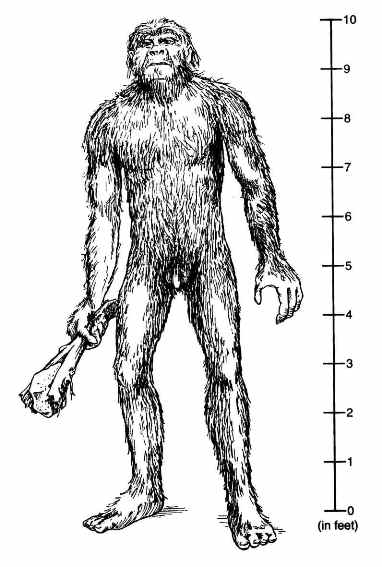 The creature above is a variety of the Yowie seen with a club, as viewed in Harry Trumbore's drawing from The Field Guide to Bigfoot and Other Mystery Primates, 2006.
Is the Yowie something other than the classic Bigfoot?