Posted by: Loren Coleman on September 3rd, 2009
The following analysis of the photograph first discussed here is posted, with thanks to enhancements by Tom Burke: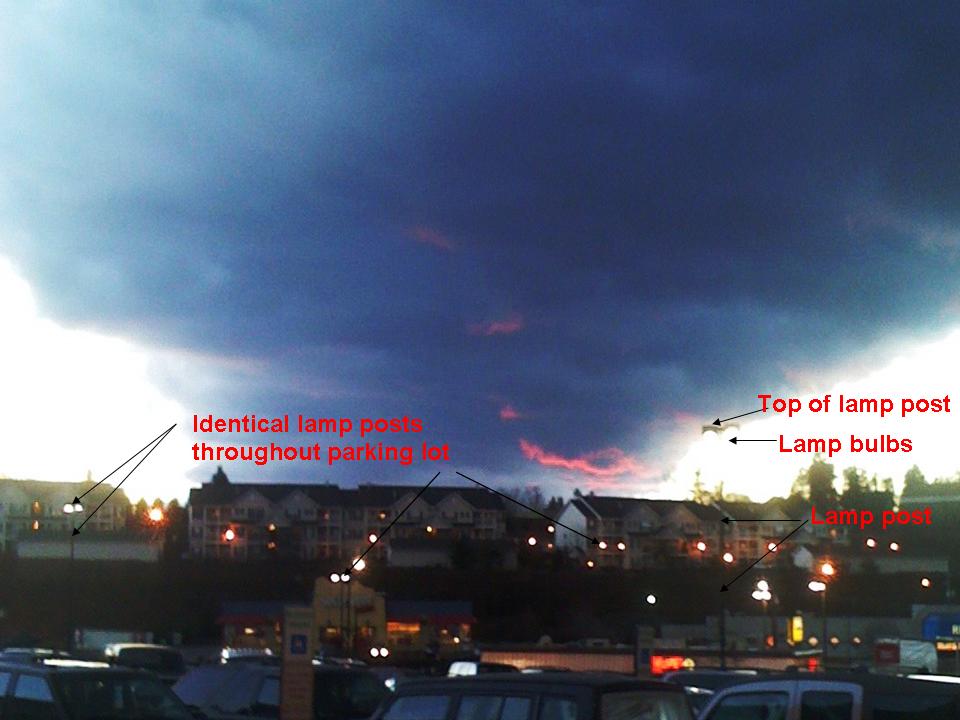 The "Thunderbird" lamp post is closer to the photographer than the other ones in the parking lot. Forced perspective is being created.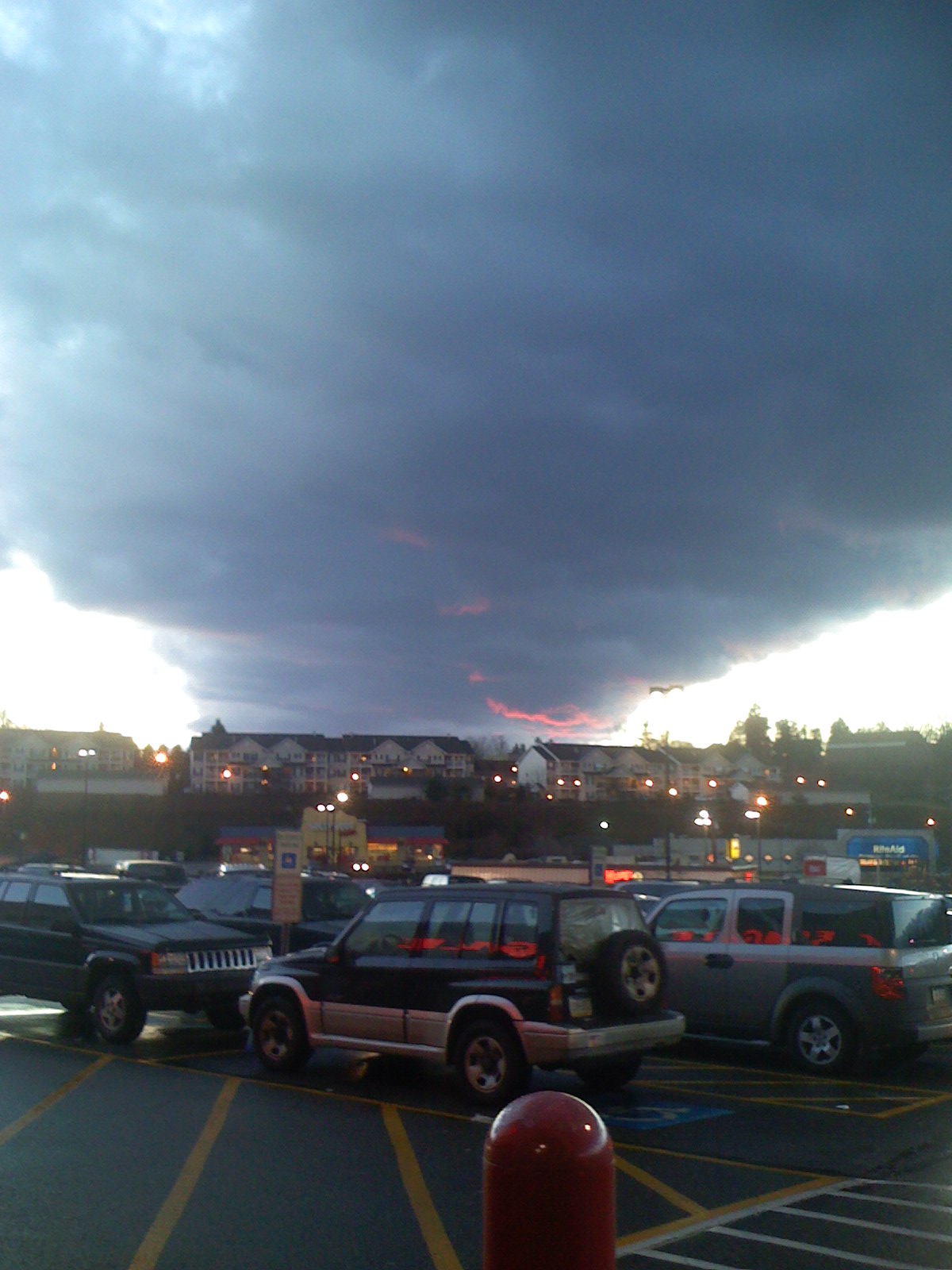 Photo credit: Anomalist/Cryptomundo investigation, August 2009.