Posted by: Loren Coleman on October 29th, 2010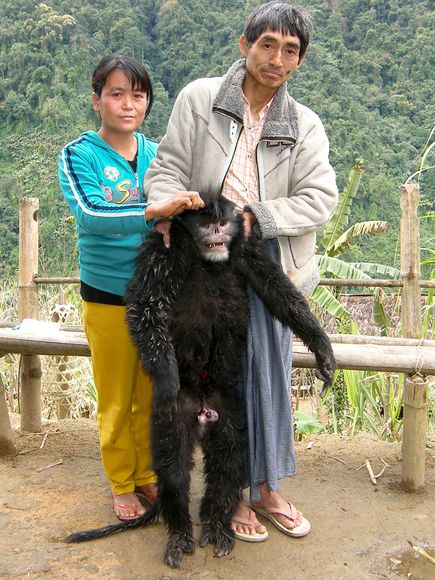 Primatologist Ngwe Lwin took a photograph of the Rhinopithecus strykeri snub-nosed monkey, in early 2010, that had been harvested for food in Myanmar. It would be noted as newly discovered this week.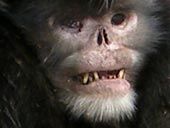 Source:
"A new species of snub-nosed monkey, genus Rhinopithecus Milne-Edwards, 1872 (Primates, Colobinae), from northern Kachin state, northeastern Myanmar" by Thomas Geissmann, Ngwe Lwin, Saw Soe Aung, Thet Naing Aung, Zin Myo Aung, Tony Htin Hla, Mark Grindley, Frank Momberg. Article first published online: 27 OCT 2010; American Journal of Primatology.