Posted by: Loren Coleman on January 23rd, 2009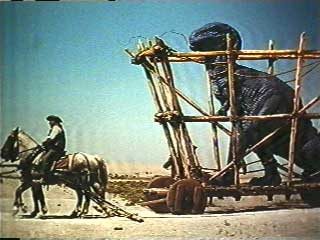 Producer Charles H. Schneer, who worked with Ray Harryhausen on films including many filled with cryptids and cryptocinematic imagery, including movies such as The Valley of Gwangi and Jason and the Argonauts, died January 21, 2009, in Boca Raton, Florida. He was 88.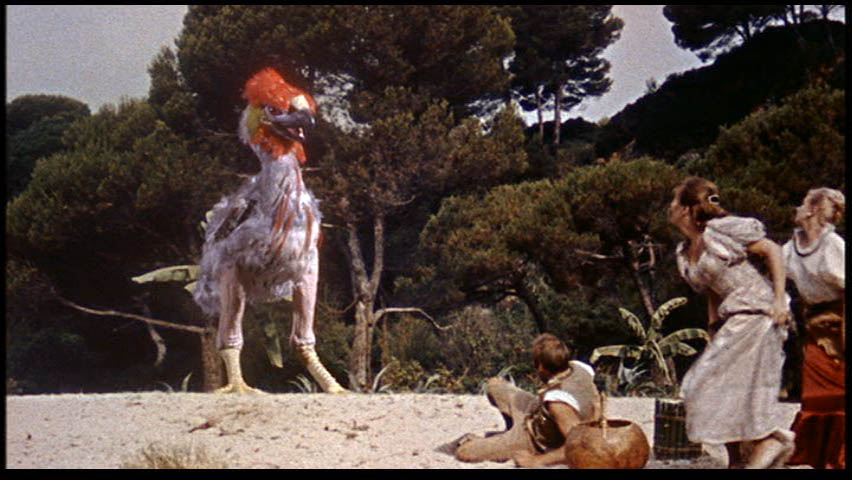 Schneer's movies are remembered by many of us for the remarkable creatures that haunt them: modern living dinosaurs, the roc, giant octopus, a Phorusrhacos, and other incredible beasts, which merge into cryptids, in some cases. The video below shows several examples from Schneer-produced films.
Schneer started out at Columbia's B-picture unit, producing Harryhausen's special effects-laden films including It Came From Beneath the Sea, box office hit Earth vs. The Flying Saucers and 20 Million Miles to Earth.
Convincing Harryhausen to work in color, Schneer produced their biggest hit of the 1950s, The Seventh Voyage of Sinbad. They continued with Columbia sci fi titles including The Three Worlds of Gulliver, Mysterious Island and the influential Jason and the Argonauts, while Schneer remembered as his favorite title of the collaboration.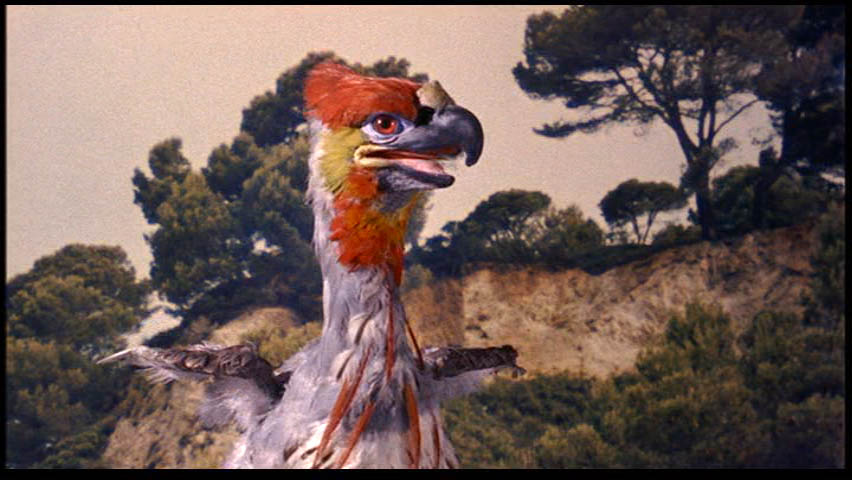 He reteamed with Harryhausen on The Valley of Gwangi, The Golden Voyage of Sinbad, Sinbad and the Eye of the Tiger and their final film, the bigger-budget Clash of the Titans for Universal.
Born in Norfolk, Virginia, Schneer graduated Columbia University and made training films while serving in the Signal Corps during WWII.
He was an active member of the Academy of Motion Picture Arts and Sciences and was Chairman of the London Events Committee from 1989-1998.
He is survived by his wife of 68 years, Shirley, two daughters; three grandchildren and four great grandchildren and a sister.
Charles H. Schneer's IMDb listing reflects his far-reaching cryptocinema influence.
Clash of the Titans (1981) (producer)
Sinbad and the Eye of the Tiger (1977) (producer)
… aka Sinbad at the World's End
The Golden Voyage of Sinbad (1974) (producer)
The Executioner (1970) (producer)
The Valley of Gwangi (1969) (producer)
… aka Gwangi
… aka The Lost Valley
… aka The Valley Time Forgot
… aka The Valley Where Time Stood Still
Land Raiders (1969) (producer)
… aka The Day of the Landgrabber
Half a Sixpence (1967) (producer)
You Must Be Joking! (1965) (producer)
First Men in the Moon (1964) (producer)
… aka H.G. Wells' First Men in the Moon (UK: complete title)
East of Sudan (1964) (executive producer) (uncredited)
Siege of the Saxons (1963) (producer) (uncredited)
Jason and the Argonauts (1963) (producer)
… aka Jason and the Golden Fleece
Mysterious Island (1961) (producer)
… aka Jules Verne's Mysterious Island (UK: complete title)
The 3 Worlds of Gulliver (1960) (producer)
… aka The Worlds of Gulliver
Wernher von Braun (1960) (producer)
… aka Der Mann, der nach den Sternen griff (West Germany)
… aka I Aim at the Stars (USA)
… aka Ich greife nach den Sternen
… aka Wernher von Braun: Ich greife nach den Sternen (West Germany)
Battle of the Coral Sea (1959) (producer)
Face of a Fugitive (1959) (executive producer)
Good Day for a Hanging (1959) (producer)
The 7th Voyage of Sinbad (1958) (producer)
Tarawa Beachhead (1958) (producer)
The Case Against Brooklyn (1958) (producer)
20 Million Miles to Earth (1957) (producer)
… aka The Beast from Space
… aka The Giant Ymir
Hellcats of the Navy (1957) (producer)
Earth vs. the Flying Saucers (1956) (producer)
… aka Invasion of the Flying Saucers
It Came from Beneath the Sea (1955) (producer)
… aka Monster from Beneath the Sea
The 49th Man (1953) (associate producer)
… aka 49 Men (USA)
… aka The Forty-Ninth Man
Self:
Ray Harryhausen: Working with Dinosaurs (1999) (TV) …. Himself
The Harryhausen Chronicles (1998) (TV) …. Himself