Posted by: Loren Coleman on November 22nd, 2010
This appears to be one of the best images, to date, of the saola, a classic animal of cryptozoological discovery, taken in the wild.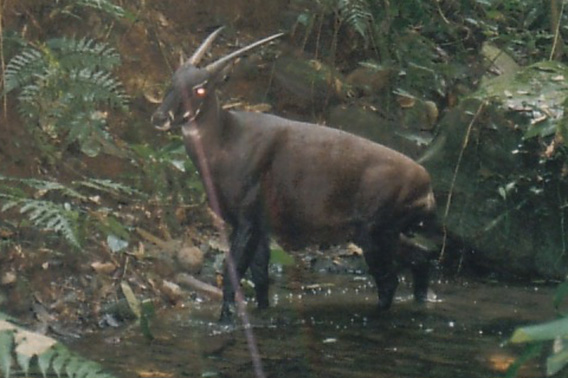 Only discovered in 1992, the saola (Pseudoryx nghetinhensis) is a shy forest antelope from the Annamite Mountains in Southeast Asia. Some have noted it was discovered in a lost world in Vietnam-Laos. The species is likely down to only a few dozen survivors. Habitat loss, trapping, and hunting could wipe it out rapidly. Photo by Wildlife Conservation Society (WCS) . Camtrap image is copyright Ban Vangban village, WCS_IUCN.