Posted by: Loren Coleman on October 28th, 2009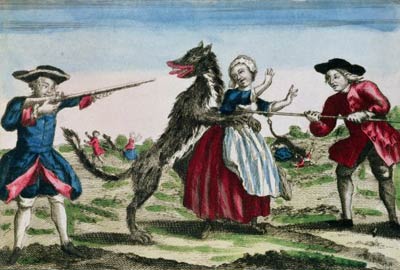 The Beast of Gevaudan, published by Basset, 1764. Musee Nat. des Arts et Traditions Populaires, Paris, France.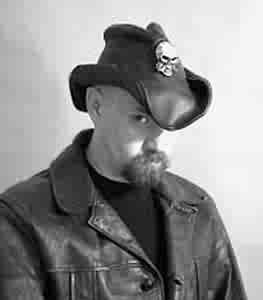 Texas cryptid investigator Ken Gerhard (above) travels to France and stars in a new television special tonight, Wednesday, October 28, 2009, which debuts on the History Channel at 9 PM EST.
Are some werewolves real?
Here's the blurb the channel is sharing:
"Profiler George Deuchar and cryptozoologist Ken Gerhardt [sic] investigate the legend of the notorious Wolfman. Between 1764 and 1767 the French town of Gevaudan was plagued by a beast that attacked and killed 102 villagers. The victims were mauled and decapitated and bore the bite marks of a non-human creature, and many victims were found undressed and sexually assaulted. For centuries the true identity of this mysterious "wolfman" has remained a mystery. Digging into the mythology of Werewolves, they uncover reported paranormal transformations, diseases that make men look and act like animals, strange but true stories of children raised by wolves, and the truth about wolfsbane and silver bullets."