Posted by: Loren Coleman on March 5th, 2009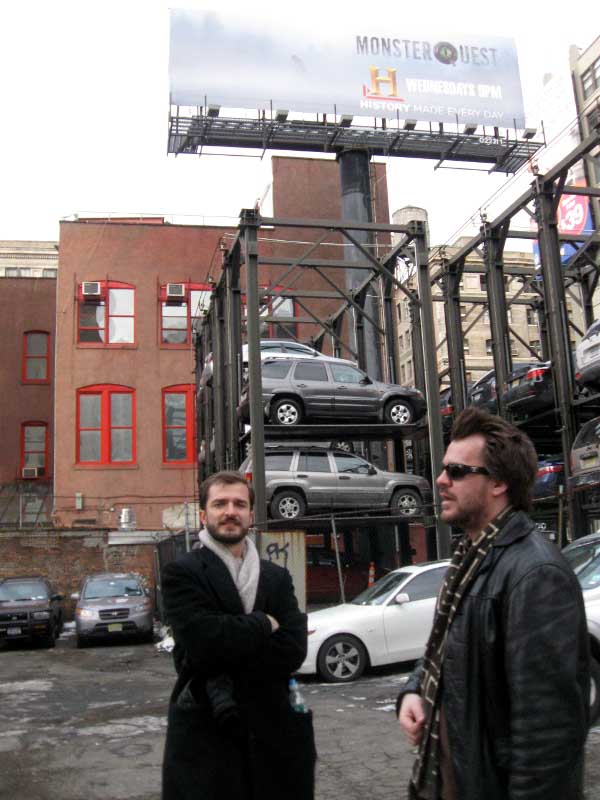 The people at MonsterQuest have passed along a press release ("Monster Quest Goes Pop") that points to their show's growing popular cultural impact.
Here's a reader-friendly edited version of their release:
MonsterQuest is slowly becoming part of our culture and even pop culture.
Billboards have popped up in downtown Manhattan New York and even along LA Freeways.
A new pop song called "Monsterquester" has been written and performed about the show. It is about to become a new music video.
Reviews are now popping up from celebrities. One such critique was written by Joe Rogan, past host of "Fear Factor," and can be found on his blog. In October 2008, there was a full page review, "I Was A Monster Virgin," in Entertainment Weekly by Diablo Cody, the screenwriter of Juno.
One man, Lawrence Friedman, suggests the word "MonsterQuest" be used in the future as a noun to describe a "condition not easily explained in the past."
MonsterQuest has furthermore spawned a high-end videogame available online for download and at Best Buy stores.
What's next for MonsterQuest? A new SUV named after the program?