Posted by: Loren Coleman on August 5th, 2011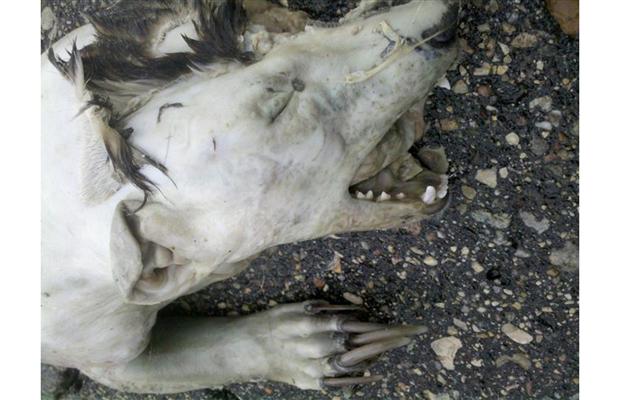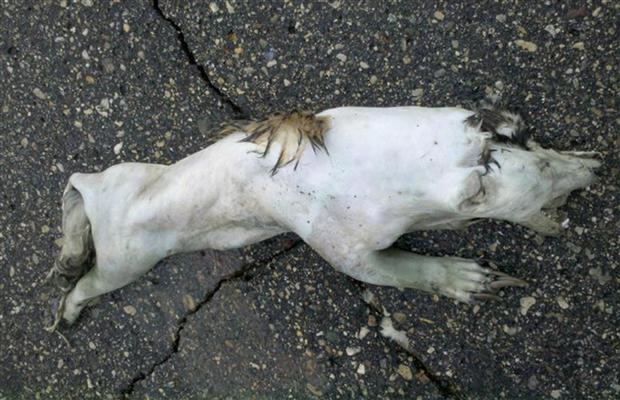 The dead white mammal was spotted this week on a Douglas County, Minnesota road with five claws, dark tufts of hair on its back and head and long toenails. Since the Montauk Monster of 2008, every incident of finding a dead and decaying, initially unidentified, carcass appears to excite local media.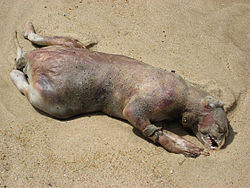 The infamous Montauk Monster of 2008.