Posted by: Loren Coleman on October 31st, 2008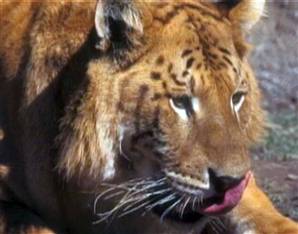 The animal handler who was attacked by Rocky, a liger, on Wednesday, October 29th, has died.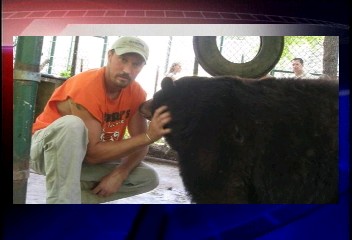 Zoo volunteer Peter Getz, 32, (shown above, with a bear) died overnight due to severe injuries he sustained in the attack. Getz had been a volunteer at the Broken Arrow, Oklahoma, sanctuary for the past year and a half.
Sanctuary owner Lori Ensign (above) says she's still trying to piece together what happened but says a policy regarding access to animals during feedings wasn't followed.
"We try to have all the procedures in place, but for some reason, they weren't followed this time," Ensign told NBC affiliate KJRH in Oklahoma. "In all my years, we've stressed that whatever you do, you don't open that gate."
Ensign says Getz had volunteered at The Safari's Exotic Wildlife Sanctuary for about a year and a half and previously worked at the Tulsa Zoo.
Ensign said that her sanctuary has closed since the accident. She did not say when it might reopen. She says state wildlife officials are investigating the incident and will decide whether the animal will be euthanized.
The sanctuary is a nonprofit wildlife refuge. All staff members are volunteers. It is licensed and regulated through the Oklahoma Wildlife Department and the U.S. Department of Agriculture and is subject to the same rules as public zoos.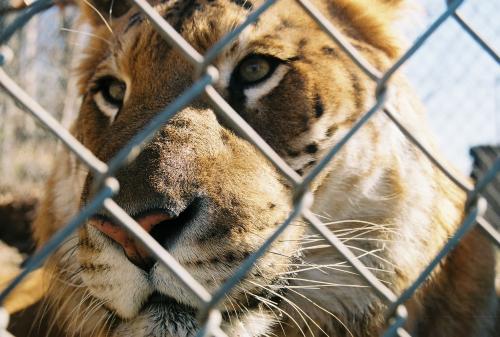 Rocky (above) may have originated in neighboring Texas, which has no laws regarding the keeping and breeding of big cats, speculated the media. The exact number of big cats in Texas is unknown, but estimates have put the population of tigers in that state at between 2,000 and 4,000, which may represent the largest tiger population in the world.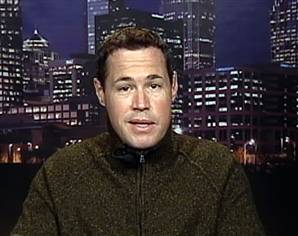 Animal Planet host Jeff Corwin (above) told TODAY's Matt Lauer that Getz broke the cardinal rule of dealing with large carnivores.
You're talking about an animal that is 20 times more powerful than the human being that was feeding it. One of the most important protocols with these powerful cats in captivity is to never enter their enclosure with the animal present, especially when it involves food.

This creature could have, by its nature, a very individualistic, nice personality. But the truth is, a tiger that weighs hundreds of pounds only needs to have one bad moment, and one bad moment can be critical, if not lethal, to a human being.

In many situations, the animal is destroyed because it has connected in a negative way and a dangerous way to human beings, and the truth is there's an increased opportunity for this animal to become even more dangerous.

What it really echoes to is a bigger situation, which is keeping these exotics in captivity for nonlegitimate purposes in the first place. This is a rescue center, but what is the individual history of that liger? How did it get there?

If you went to India today, you would find that there are less tigers living there than there are in the state of Texas, where the laws and regulations are incredibly loose. There are probably 10 people or more that are critically injured [every year], in some cases killed, by tigers, and it's happening in our own country. – Jeff Corwin, on TODAY
[Thanks to Steve Summar for alerting us to this breaking update.]