Posted by: Loren Coleman on June 15th, 2010
The North Carolina "Bigfoot" type with knobs on its skin is back. There are new reports as noted, here, and we will be examining them later.
In the meantime, here's a map from the 1970s, of the sighting locations: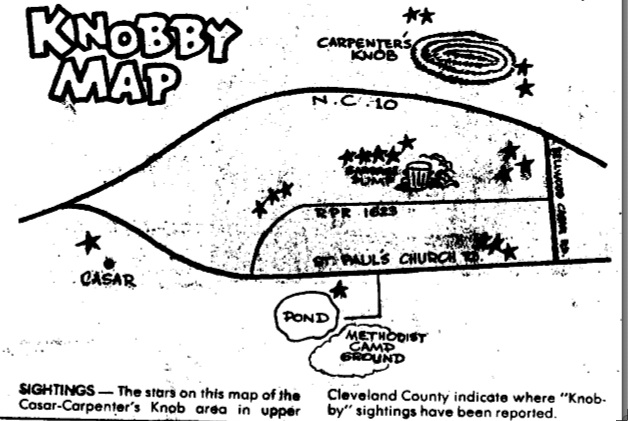 Thanks to Cryptomundo reader SgtSaucer for the tip.