Posted by: Loren Coleman on February 2nd, 2007
One of the first dinosaur names that all dino-crazy kids (myself included) learns to pronounce and links to pictures of that tiny-headed, plates-on-the-back image is the "Stegosaurus."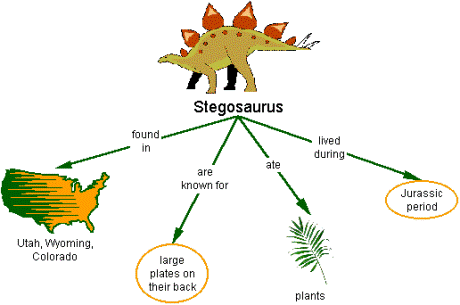 This is the kind of chart presently found on Strategic Transitions learning software that will soon have to be revised.
Ask any kid interested in dinosaurs: Where are Stegosaurus found? The answer always has been: The American West, of course.
That response is no longer true. News services from China to the USA are flashing the new discovery of a Stegosaurus in Portugal. This recent finding of the first Stegosaurus fossil in Europe — actually the first ever outside of North America — now supports a widely accepted theory the two continents were connected at one time by a series of temporary land bridges.
"Both coasts were very close and the basins between them could emerge occasionally," said study leader Fernando Escaso of the University of Autonoma in Madrid, Spain.
The scientists unearthed the new Stegosaurus fossils — which included a tooth and parts of the animal's spinal column and leg bones — near the city of Batalha, in central Portugal. Preliminary analyses show the fossils to be indistinguishable from a species previously found only in North America, called Stegosaurus ungulatus.
The new finding will be detailed in a forthcoming issue of the German science journal Naturwissenchaften.
The above represents the high-end models available at DinoStoreus of a typical Stegosaurus.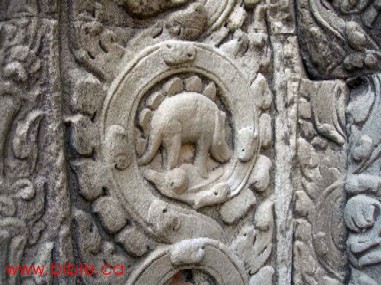 So, did the Stegosaurus (click above to enlarge) get all the way to Asia? See "Stegosaur in Cambodia?" for more discussion on that question.
Clarification: Stegosaurus vs stegosaurids.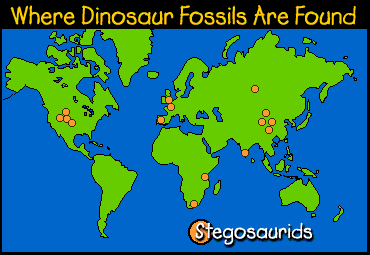 There are Stegosaurus (a species) unique to western North America (before the Portugal find) versus what are called "stegosaurids."
The origin of Stegosaurus is uncertain, as few remains of basal stegosaurs and their ancestors are known. Recently, stegosaurids have been shown to be present in the lower Morrison Formation, existing several million years before the occurrence of Stegosaurus itself, with the discovery of the related Hesperosaurus from the early Kimmeridgian. The earliest stegosaurid (the genus Lexovisaurus) is known from the Oxford Clay Formation of England and France, giving it an age of early to middle Callovian. The earlier, and more basal genus Huayangosaurus from the Middle Jurassic of China (some 165 million years ago) predates Stegosaurus by 20 million years and is the only genus in the family Huayangosauridae. Earlier still is Scelidosaurus, from Early Jurassic England, which lived approximately 190 million years ago. Interestingly, it possessed features of both stegosaurs and ankylosaurs. Emausaurus from Germany was another small quadruped, while Scutellosaurus from Arizona in the USA was an even earlier genus and was facultatively bipedal. These small, lightly-armoured dinosaurs were closely related to the direct ancestor of both stegosaurs and ankylosaurs. A trackway of a possible early armoured dinosaur, from around 195 million years ago, has been found in France. Wikipedia