Posted by: Loren Coleman on December 18th, 2009
Update: I wrote and posted the original "Bigfoot Braids" column on May 20, 2008. Today, December 18, 2009, Ms. Shiel got in touch with me to inform me of some important credit info that I mentioned in that piece:
I recently came across one of your blog entries from last year about mane braiding. The photo you describe as "one that shows up uncredited all over the place" is in fact my photo (it's on pg. 120 of Backyard Bigfoot) which some people have decided to steal. I'd appreciate it if you could update your entry to include the following credit line with a hot link to my website:

Photo by Lisa A. Shiel, BackyardPhenomena.com, taken from the book Backyard Bigfoot.

Thank you, and Merry Christmas!

Sincerely,
Lisa
Original comments from 2008 have been retained, in case people wish to talk about this topic again. Ms. Shiel's links are herewith embedded above.

+++++++++++++++++++++original posting+++++++++++++++++++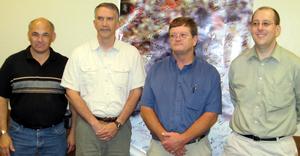 I see that none of these guys have braids. I know their identities. Do you?* And which one thinks Bigfoot wears braids?
By specific definition, to "braid" is "to interweave three or more strands, strips, or lengths of," for example, hair or grasses, "in a diagonally overlapping pattern."
But do Sasquatch and Bigfoot engage in braiding each other's and other animals' hair?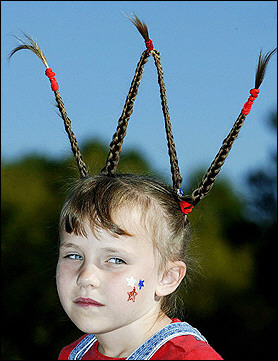 This is not a photograph of a young woman whose hair was braided by a Bigfoot.
With the recent discussions of whether or not the Patterson-Gimlin-filmed Sasquatch, nicknamed "Patty," has braids, perhaps it is time for a pause to ponder braids and Bigfoot. It might be worth an enjoyable minute or two here.

First there is the theory promoted by Robin Bellamy and Lisa A. Shiel that some horse hair braids are Bigfoot playing with the ponies. Perhaps, perhaps not, but Shiel's book, Backyard Bigfoot deals with her thoughts, and is there for all to digest. Lisa knows I disagree with her mixing of UFOs and the hairy ones, so exploring that avenue any further is up to you. Been there, done that.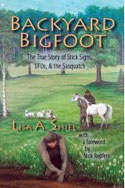 There are even photos floating around the internet supposedly showing horse mane braids said to be placed there by Sasquatch. I won't share one of Shiel's because she wishes to retain the copyright postings of hers, but here's one that shows up uncredited all over the place. (Send me info if you know anything about who took it so I may properly credit it.)
Of course, among those other hominoids, Homo sapiens who mostly tend to have only hair long enough to braid on their heads, there are, indeed, some famous braiders.
Let's take a look: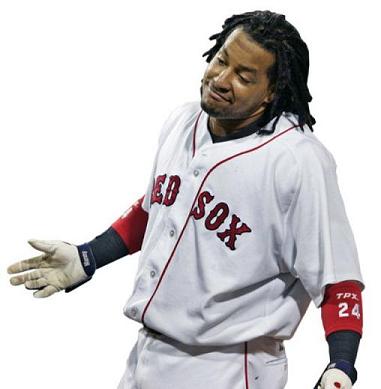 A big man in my book, but certainly not a Bigfoot.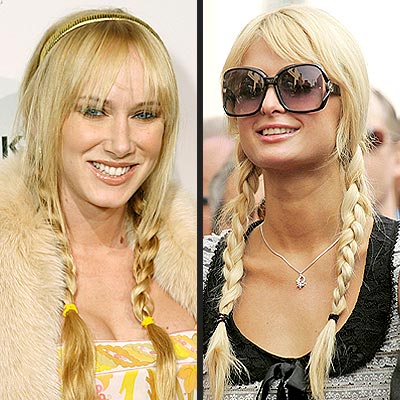 Some braids hardly give us any insights into cryptozoology.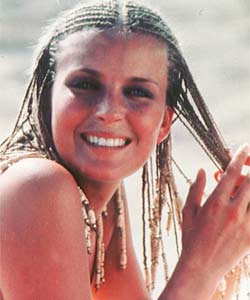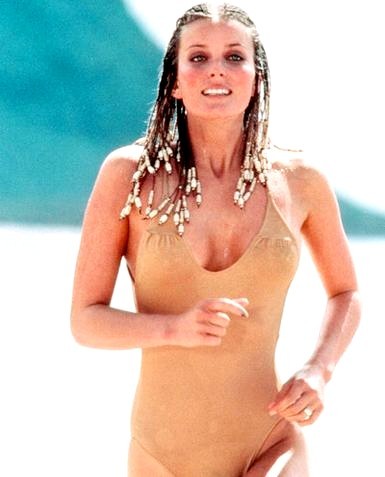 Some are even a perfect 10, we are told.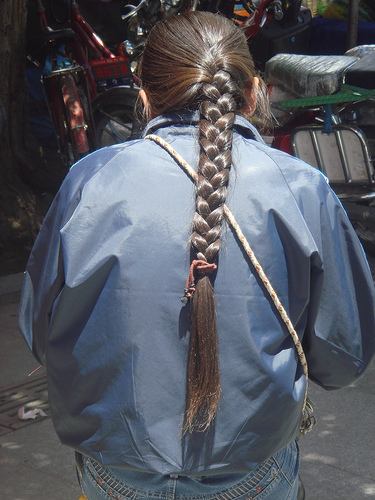 While others are definitely First Nations in origin, thank goodness.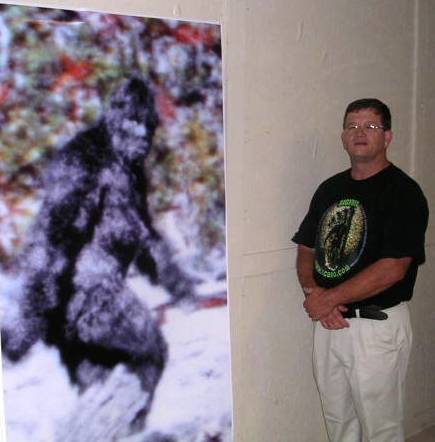 However, bottomline, what kind of braid does M. K. Davis see within the Bigfoot film?
++++
*Answer to the identification quiz of the day, from left to right – Don Keating, Ohio Bigfoot group director and host of the Ohio Bigfoot conference; Jeff Meldrum, professor and Sasquatch book author; M. K. Davis, Bigfoot film analyst; and Eric Altman, Pennsylvania Bigfoot group director.