Posted by: Loren Coleman on June 22nd, 2012
The map of Maine in the International Cryptozoology Museum pinpoints sightings with pins.
The blue pin here notes the ongoing reports of a large unknown in Rangeley Lake. The green indicator is for the 1985 sightings of a Bigfoot-type creature seen crossing a local woman's porch several times in the Oquossoc, Maine area.
Michelle Souliere and I are hunting the historical Bigfoot in Maine for our book project (infamously named, well, Bigfoot in Maine), so send in your sightings, stories, and search info now!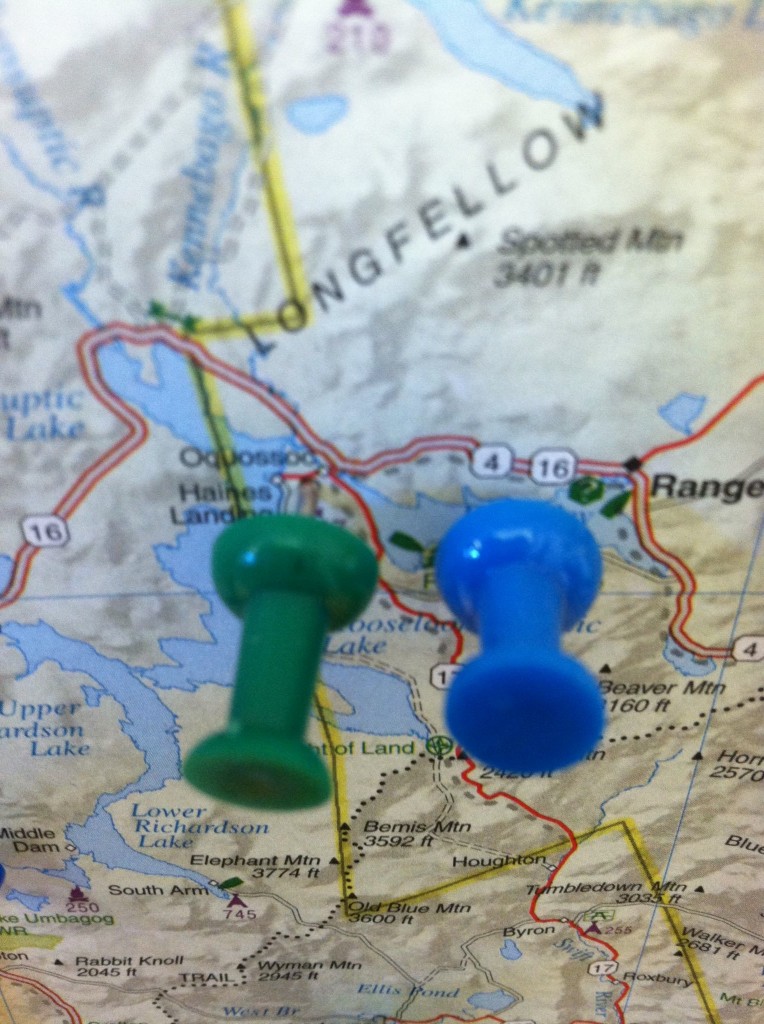 Map Key: Green = Bigfoot sighting. Blue (in lakes) = Lake Monster sighting. Photo: Bill Brock, ICM