Posted by: Loren Coleman on March 12th, 2012


A youthful Phyllis Benjamin.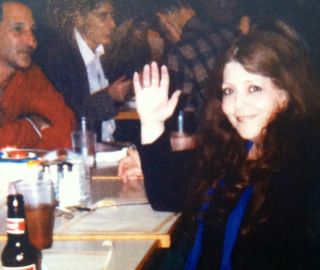 Phyllis Benjamin, pictured at a Fortfest, says goodbye.
Breaking News: Phyllis Benjamin, journalist/artist/producer, President of The International Fortean Organization (INFO), former editor of The INFO Journal, and Chair for 30 years of FortFests, FortNites and FortScapes (with co-chair, her husband Al Rosensmyle, also spelled Allan Rosenzweig), has died, last Friday, March 9, 2012, at about 5:30 am, in Maryland. She had been battling cancer for some time.
Phyllis hosted many notables at the Fortfests down through the years, including several with past colleagues of her, such as the late John A. Keel, the late John Michell, the late Budd Hopkins, and the late Mark Chorvinsky.
As a strong Fortean, Phyllis Benjamin was a lively organizational genius. I first met Phyllis in 1978, at a Fortfest (I think I gave a talk at that one, definitely, at many others), and in the years afterward. She followed in the footsteps of the Willis brothers and Ray Manners in her leadership role at INFO, and under her influence, the group had a close knit core of dedicated followers.
My deepest condolences to her husband, family, and friends.
Benjamin's funeral was held on Wednesday, March 14, 2012, at 11:00 am, according to Doug Skinner. The brief memorial service is scheduled at the Baltimore Hebrew Cemetery on Belair Road (take the exit for US 1 off I-83, travel eastward (northbound) on US 1, then turn left onto Belair. All who attend the service Wednesday, have been graciously to take a free tour of AmericanVisualArtsMuseum afterwards, as a wonderful way to celebrate Phyllis' spirit, according to Larry Arnold.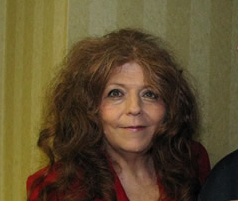 Phyllis Benjamin in 2011.
Originally posted March 12th; Revised March 15, 2012.