Posted by: Loren Coleman on August 15th, 2010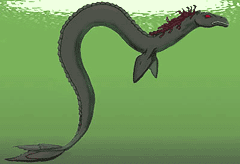 Breaking news has surfaced that photographic evidence of Caddy will be broadcast on television in September 2010.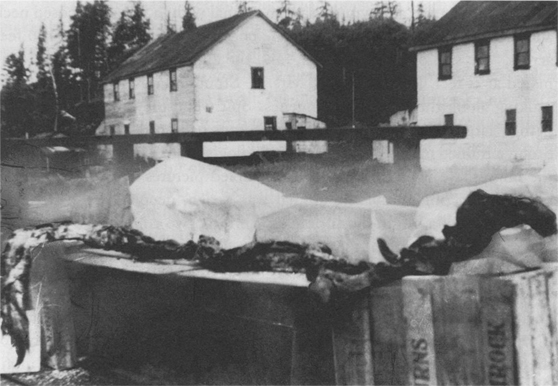 Here is the hint that has surfaced:
Jason Walton, cryptozoologist and head of the current search for recognition and classification of the legendary creature, says video footage of the creature is set to air next month on the Discovery Channel.

"There's a guy up in Alaska who filmed about 15 (Cadborosauruses) swimming across an Alaskan Bay," Walton said, adding that the video was shot from a boat and is close-up to the subjects.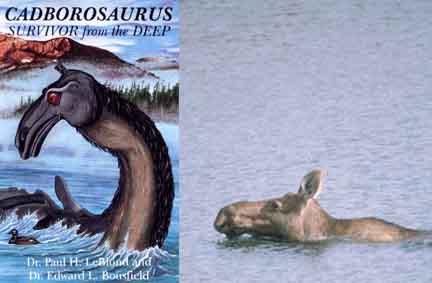 That's correct. Fifteen.
What will the footage show? Moose? Otters? Dolphins? Sea Otters? Beaked Whales? Orcas? Seals? Sea birds? Sea Serpents? Relic prehistoric pinnipeds? Ancient whales? Sea apes? Cadborosauruses?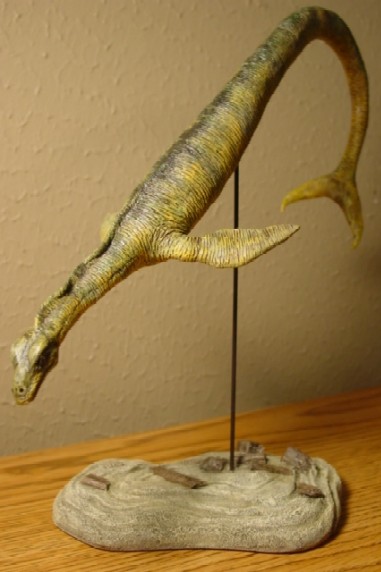 Jeff H. Johnson's sculptured model of Cadborosaurus.
Otters in water do some curious things, of course. Remember, even twice a day, Joe Nickell might be correct.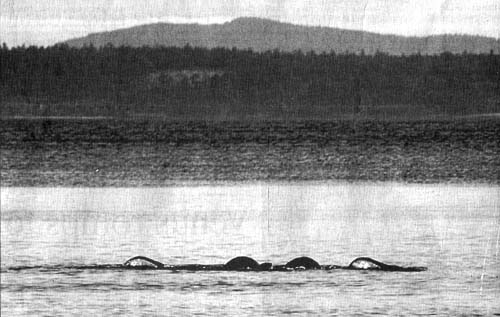 Click on this Tony Markle photograph for a larger view of the source article and image.
^^^^^^^^^^^^^^^^^^^^^^^^^^^^^^^^^^^^^^^^^^^^^^^^^