Posted by: Loren Coleman on October 25th, 2012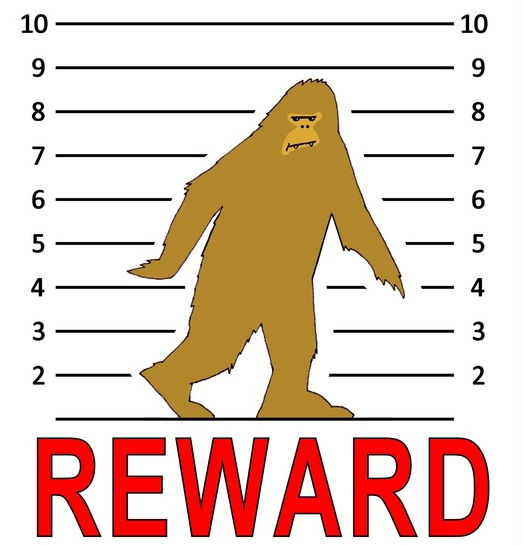 EW reported earlier today,
Spike TV is offering $10 million for proof that Bigfoot exists.

The network is announcing a new one-hour reality show, 10 Million Dollar Bigfoot Bounty, featuring teams on a quest to find the legendary Sasquatch. The teams will include scientists, zoologists, seasoned trackers, and "actual Bigfoot hunters," according to the network. The series will be shot in various locations around the country.

The prize, underwritten by Lloyds of London, is billed as the largest cash prize in TV history — if it's actually awarded. The rules require the hunters to produce "irrefutable evidence" of the creature. Somehow we think that Spike is making a pretty safe bet. ~ Source.
I suppose the people behind this offer feel they are the smartest people in the world. Yeah, they will get a lot of publicity in the coming days, between Sandy the Hurricane and the Election news. And perhaps even during the broadcasting of their program. But then someone in the corporate attorney offices is going to wake up in a cold sweat, and realize what their employer has done.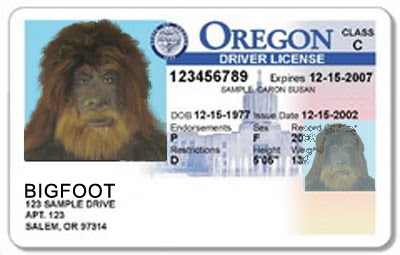 Credit: Guy Edwards for license from his site, but, humm, this Bigfoot looks like the one in, what, the International Cryptozoology Museum. Busted!
What has been created is one of the stupidest ideas in television programming.
I know because I've been down this road before. A few years ago I was hired to consult to a company who floated for a day or two the concept that they would pay a million dollars for the ultimate proof of a new large cryptid. This was immediately translated into shooting and bringing back a dead Bigfoot.
But what did all the lawyers realize? They had opened for exposure to lawsuits and worse their company to charges when the first Bigfoot hunter trying to "prove" their case ended up shooting and killing a guy in a gorilla costume, a teenage in a heavy coat, or a kid wearing a brown shirt taking a shortcut to school through the woods!
The company withdrew the bounty, and released a statement: "Prior to the start of the promotion, [the company] reconsidered based on safety concerns for both the public and for creatures-at-large. Specifically, [the company] feared that untrained cryptozoologists would engage in unsafe behaviors in their attempt to capture these legendary creatures and that innocent creatures may be harmed in the process."
Can you imagine the insanity that will be turned asunder on the countryside by having anyone with a gun trying to kill a "Bigfoot" for $10,000,000?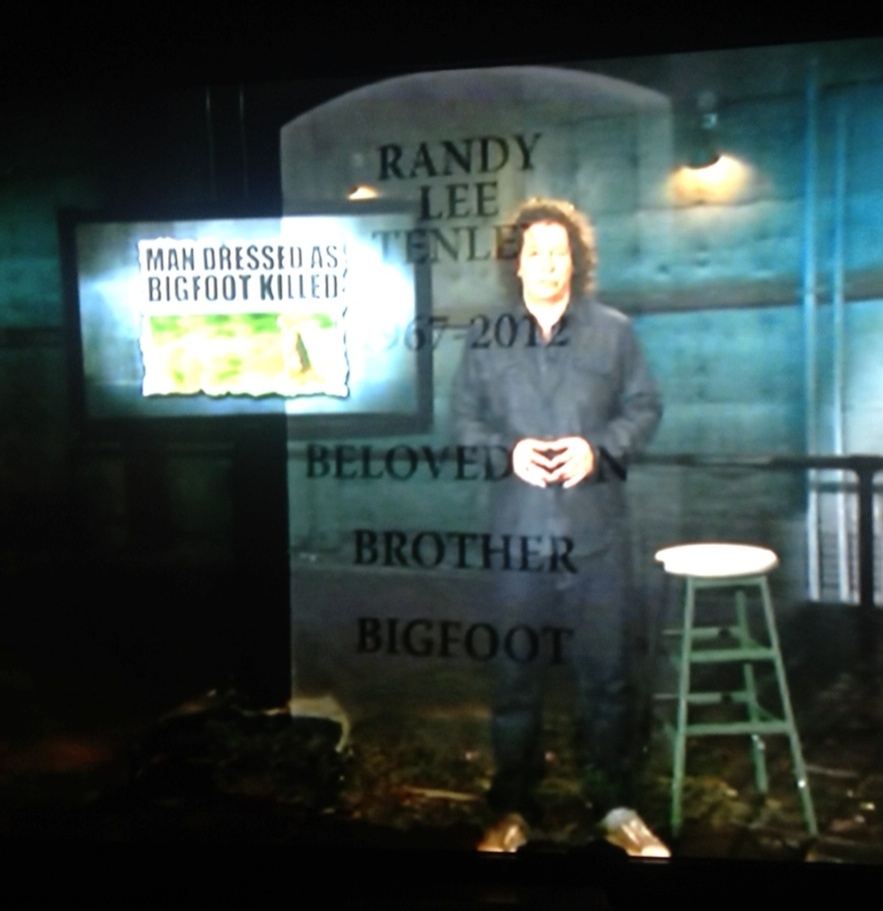 In a year in which the first human, Randy Lee Tenley, was killed when trying to get himself recorded crossing the road as a Bigfoot in Montana, I would think that reconsiderations might be forthcoming about this bounty.
++++
This is now being discussed in German (auf Deutsch). Read here.