Posted by: Nick Redfern on July 16th, 2012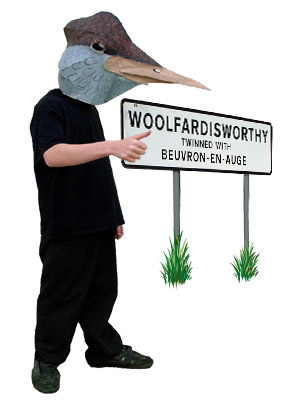 If you're attending this year's Weird Weekend in Woolfardisworthy, England, the Center for Fortean Zoology has now posted to its blog the complete listing of schedules, lectures, speakers and more.
There is – as usual – a fine selection of speakers, which on the cryptozoological front includes Paul Screeton talking about the werewolf-themed Hexham Heads; Richard Freeman on "20 cryptids you have never heard of;" Jonathan McGowan speaking on big-cats in Britain; Glen Vaudrey discussing Scottish sea-monster carcasses; Richard Muirhead on the flying-snake of Namibia; Lars Thomas focusing on Danish Cryptozoology, and much, much more.
And here's where you can find all the info.