Posted by: Sharon Lee on June 30th, 2012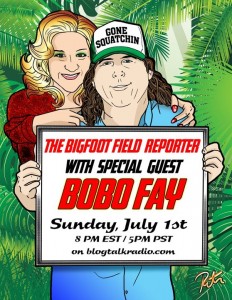 This post was written by
Sharon Lee – who has written 14 posts on Cryptomundo.
The Bigfoot Field Reporter's Mission is To promote and share research, information and events regarding the existence of the unlisted humanoid species known as Sasquatch or Bigfoot;and to help further education and understanding to the public regarding the species, throughout the United States of America.
This entry was posted on Saturday, June 30th, 2012 at 8:56 am and is filed under . You can follow responses via our RSS 2.0 feed. You can skip to the end and leave a response. Pinging is not allowed.

Related Posts