Posted by: Nick Redfern on August 27th, 2013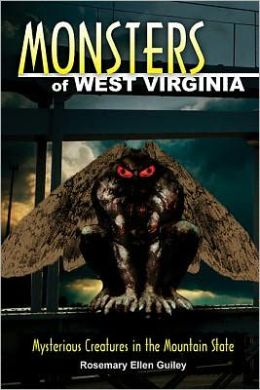 Although it was published last year, just a few days ago I received from Stackpole Books a review copy of Rosemary Ellen Guiley's Monsters of West Virginia. I'm about half way through it, and it's an excellent read, containing a great deal on Mothman, Thunderbirds, the Braxton County Monster, Alien Big Cats, Demon Dogs, werewolves and much more.
I'll hopefully finish up the reading in a couple of days and will review the book right here at CM. In the meantime, here's where you can get a copy.