Posted by: John Kirk on April 5th, 2011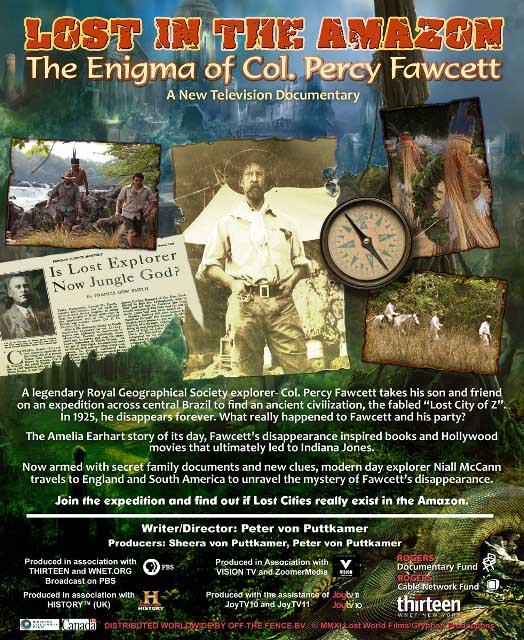 Click on the image above for a larger version
I have waited a long time for someone to come along and explore the life and disappearance of Col. Percy Fawcett, Amazon explorer extraordinaire and describer of cryptids of the region. My good friend Peter von Puttkamer of Gryphon Productions decided to take on this subject full on and now he is ready to show the fruits of his investigation in a new television program.
Lost in the Amazon – The Enigma of Col. Percy Fawcett airs as a special presentation on Secrets of the Dead on PBS on April 20th, 2011.  To learn more about the engrossing life of Fawcett and this new show read Searching for Z: Col. Percy Fawcett: A filmmaker goes in search of the original Indiana Jones on the Adventure Travel News website.
Most in the realm of cryptozoology remember Fawcett's claim to have shot a huge anaconda that was double the size of any that we know today.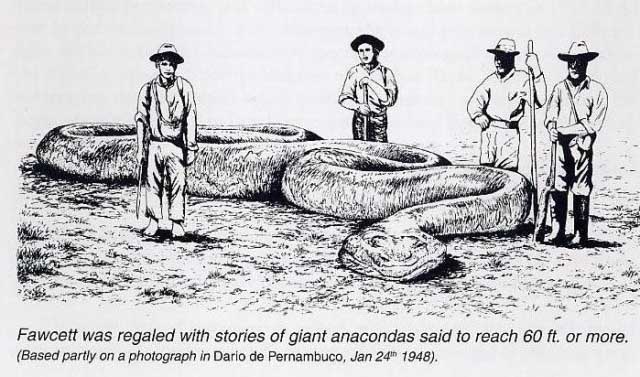 Readers might recognize a familiar voice in the production. I had the privilege of voicing over Percy Fawcett and his plummy upper class British officer accent. This is a great production and I am sure readers will find it informative and entertaining. The Brazilian backdrop is spectacular and worth viewing for just that alone.