Posted by: Karl Shuker on August 25th, 2013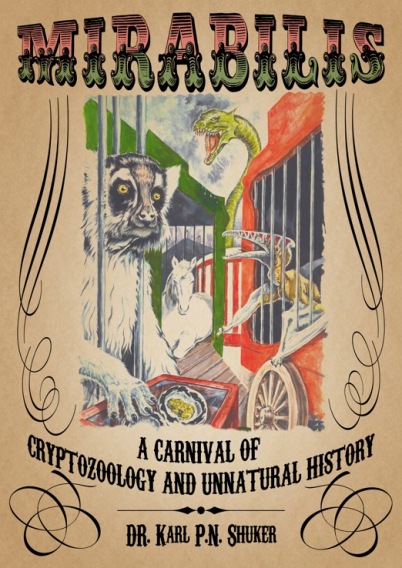 As comprehensively documented in my latest book, Mirabilis: A Carnival of Cryptozoology and Unnatural History (2013), crocodilian mystery beasts come in all shapes and sizes and are of worldwide distribution. Yet few, surely, can be stranger than the giant limbless version reported from southern Asia as recently as 1980.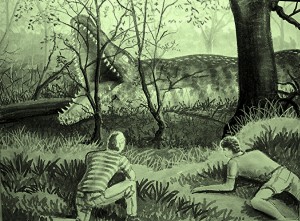 That was when Reverend Resham Poudal, an Indian missionary, was leading an entourage through a Himalayan jungle valley in Nepal. They came upon what seemed at first sight to be an enormous log, greenish-brown in colour, lying on the ground across their planned path – and then the 'log' moved! To the great alarm of everyone present, it proved to be a huge limbless reptile with enormous crocodilian jaws, yet whose scaly serpentine form blended in so well with the surrounding vegetation that when stationary, it did indeed look exactly like a log or fallen tree trunk.
Further details can be found here on my ShukerNature blog.