Posted by: Loren Coleman on September 8th, 2007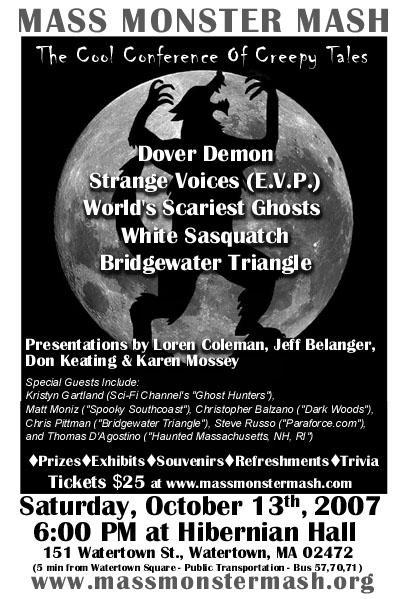 ---
2 Responses to "Keating and Coleman on Same Stage"
bill green

responds:

September 9th, 2007 at 12:40 am

hey everyone seeing loren coleman & don keating on the same stage at monster mash should definetly interesting indeed & informative i guess. thanks bill green just my opinion.

SOCALcrypto

responds:

September 10th, 2007 at 3:49 am

Loren, when are you comming to California. I really want to meet you. Your books have helped me so much in my Crypto. research.
---
---
Leave your comments
You must be logged in to post a comment.