Posted by: Nick Redfern on May 9th, 2012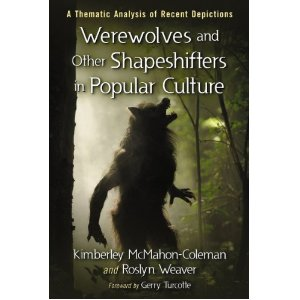 Earlier today, a friend alerted me to this forthcoming book: Werewolves and Other Shape-Shifters in Popular Culture by Kimberley McMahon and Roslyn Weaver. I must stress I haven't seen the book yet – which is not surprising, since it isn't published until September – but, I'm guessing that it's going to be a highly valuable resource tool for anyone with a specific interest in werewolves.
And, you can find out more right here.