Posted by: Nick Redfern on May 3rd, 2013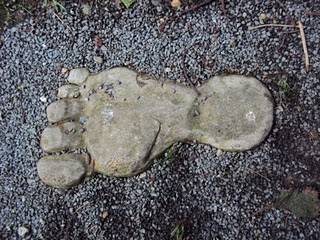 Over the years, I've come across a lot of weird tales, but this one probably beats the lot: it's my latest Mysterious Universe post.
There's absolutely no doubt in my mind that it's a story which will polarize readers into two camps: (a) those who find it intriguing; and (B) those who think it's garbage and not even worthy of comment. As for middle-ground? I'd say no way; there is none. You either go with these type of stories or you don't.
So, if that has caught your attention, here's the story, and here's how it begins:
"It's fair to say that I'm not just a regular recipient of strange tales of a supernatural nature. Just occasionally, I'm the recipient of tales that easily exceed what could be termed strange. I'm talking about those distinctly rogue cases that veer into territories where a researcher is forced to take one of two views: (a) what the witness reported simply did not happen; or (b) some of the mysterious things that people such as me chase down are not just weird. They're beyond weird. The following case is a perfect example of the latter.
"It came to me a few years ago from a couple named Donnie and Lynne, a thirty-something pair originally from Tulsa, who were living on the fringes of Oklahoma City when I interviewed them. March 8, 2007, Donnie told me, marked the couple's second wedding anniversary. And, as keen outdoors-people with a love of nature, they decided to avoid the typical vacation resorts that would normally spring to mind, and instead decided to spend nine days deep in the heart of the grand Ouachita National Forest. The decision was one they would later come to bitterly regret."