Posted by: Nick Redfern on May 12th, 2012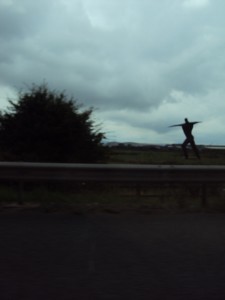 In my latest Lair of the Beasts post over at Mania.com, I begin thus:
"When it comes to reports of Bigfoot, I'm pretty sure that the vast majority of people I've interviewed who have claimed sightings of such creatures are utterly genuine, honest, looking for answers, and have indeed seen something very weird. And, occasionally and unfortunately, you get a hoaxer here and there. But there's another category, too: mistaken identity.
"It barely needs mentioning that there aren't many things in Britain that one could conceivably mistake for Bigfoot, and so – for that very important reason alone – the number of cases I have on file is very limited. Actually, 'cases' is the wrong word to use, since I only possess one, solitary account that can be said to fall into this particular category marked 'Mistake.'"
And, as I note in the article, the case is a very, very weird and cautionary one, too…