Posted by: Nick Redfern on February 8th, 2013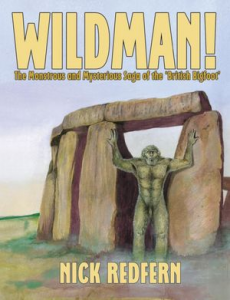 Over the years, I have taken a great deal of interest in stories of Bigfoot-type creatures in Britain. It surprises a lot of people to know just how many accounts there are. Indeed, they number well into three-figures and stretch back at least nine centuries.
Such is the proliferation of such cases in the UK, I even wrote a 300-page book on the subject recently – titled Wildman: The Monstrous and Mysterious Saga of the British Bigfoot.
And here's the latest (and controversial) addition to the puzzle: a story (and accompanying photo) from Kent, England…