Posted by: Craig Woolheater on February 26th, 2007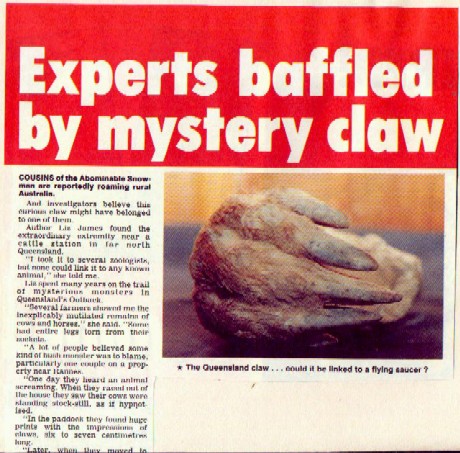 Click image for full size version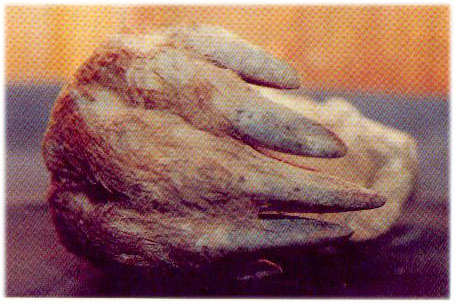 The actual hand was found caught in a gate in North Qld. The night before, all the stock were clearly spooked and screaming and roaring could be heard. Next day the farmer finds this hand! It was JUST before DNA was introduced here (wouldn't you know it).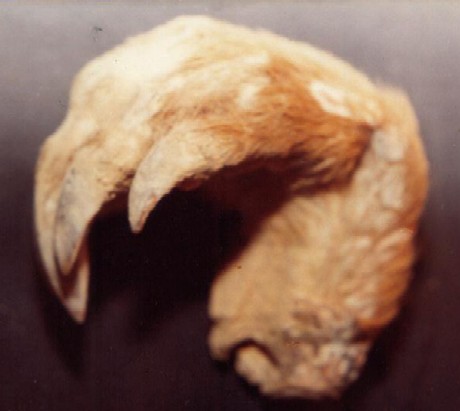 So they sent the hand off to all the experts including the CSIRO and nobody knew what it belonged to. After being sent back to them after several weeks and after ALL the experts looking at it, it then sat in a tin on their mantle piece in the living room until they couldn't stand the smell any longer. I mean, it was GREEN!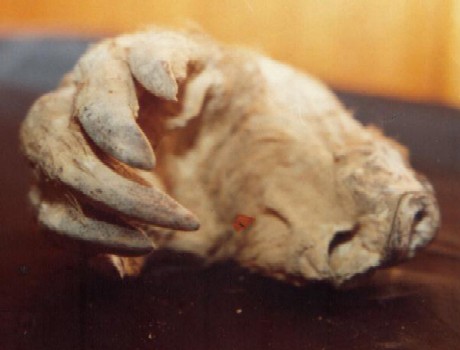 So, they ended up throwing it out. Nobody knew what it came from and the old couple basically threw their hands in the air and said, well, what can we do about it? Nuttin! Get rid of it – it STINKS!!!!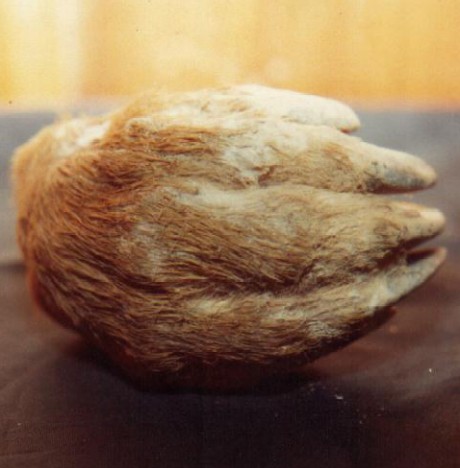 The prints in the other pics are from July 06′. They were found on top of a Bobcat that was parked in a rural area in Yowie territory in Queensland near a place called Gayndah. Bears have also been seen there. Interesting dermals huh? Anyway, I just combined both hands in the same pics as a point of interest. Could they both be from the same type of creature? Mike Williams got the report for the Bobcat prints, got in contact with me and I sent our boys out to get the pics.Dean Harrison
Australian Yowie Research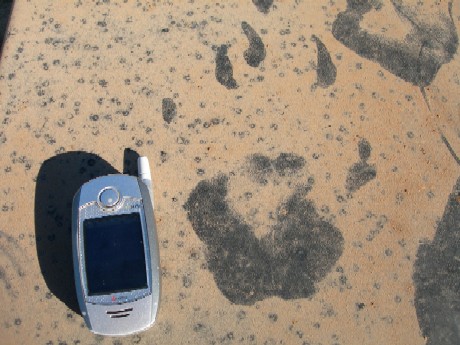 Click image for full size version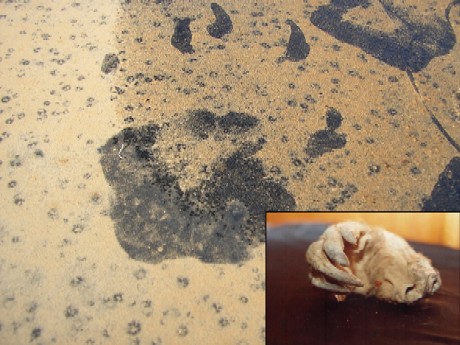 Click image for full size version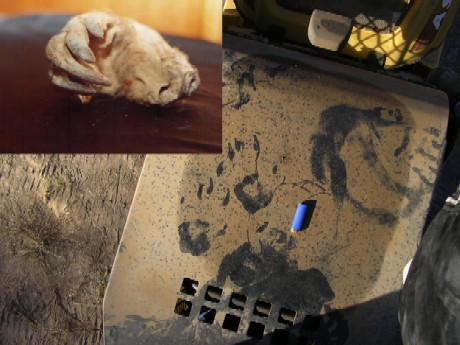 Click image for full size version