Posted by: Craig Woolheater on August 2nd, 2013
Back in 2007, there was much ado about Lake Tianchi Monsters being caught on video here on Cryptomundo:
Chinese Lake Monsters Shot
Update: Chinese Lake Monsters
Tianchi Lake Monsters Video
Now news is that there has been a recent sighting:
A volcano monitoring station worker in Jilin was measuring water temperatures when he saw some kind of "monster" swimming around Tianchi Lake, according to a local media report.
Around 5 a.m. on July 27, the worker named Wu Chengzhi arrived at the northern slope of the Changbai Mountains and together with his colleague began conducting their routine measurements of Tianchi Lake's water temperatures.
While they were collecting their samples, Wu spotted a V-shaped ripple appear on the lake's quiet and calm surface. At the forefront of the ripple, a "black point" came peeking out of the water and swam forward at relatively high speed.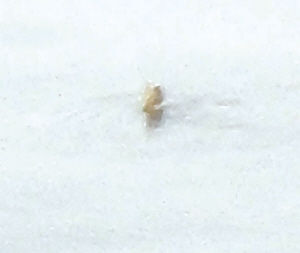 A picture of the "monster"provided by Wu Chengzhi. [news.sina.cn]
Read the rest of the story here: Suspected 'monster' appears in Tianchi Lake