Posted by: Craig Woolheater on April 5th, 2013
Dan Simmons is the award-winning author of several novels, including the New York Times bestsellers Olympos and The Terror. He lives in Colorado.
The Abominable: A Novel
Release date: October 22, 2013
List Price: $28.00
Price: $15.73 & FREE Shipping on orders over $25.
You Save: $12.27 (44%)
Pre-order Price Guarantee.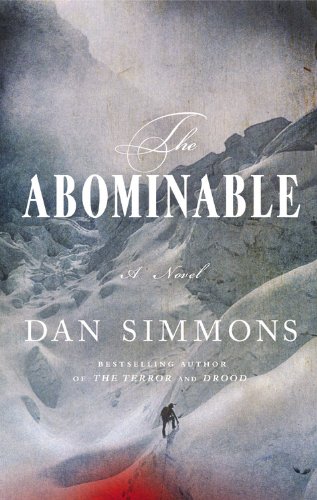 "A thrilling tale of supernatural adventure, set on the snowy peaks of Mount Everest from the bestselling author of The Terror."
It's 1926, and the desire to summit the world's highest mountain has reached a fever-pitch among adventurers. Three young friends, eager to take their shot at the top, accept funding from a grieving mother whose son fell to his death on Mt. Everest two years earlier. But she refuses to believe he's dead, and wants them to bring him back alive.
As they set off toward Everest, the men encounter other hikers who are seeking the boy's body for their own mysterious reasons. What valuable item could he have been carrying? What is the truth behind the many disappearances on the mountain? As they journey to the top of the world, the three friends face abominable choices, actions–and possibly creatures. A bone-chilling, pulse-pounding story of supernatural suspense, The Abominable is Dan Simmons at his best."