Posted by: Craig Woolheater on April 25th, 2013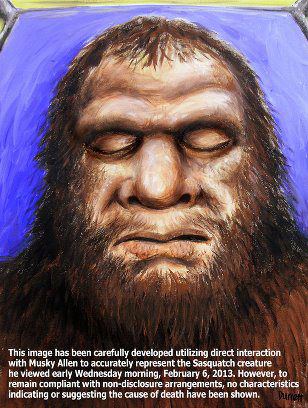 Toronto, ON Canada –(Ammoland.com)- Independent Film studio, Minnow Films and award winning documentary director Morgan Mathews are scheduled to release a reality film about Bigfoot Tracker Rick Dyer, the man who claims to have shot and killed bigfoot in fall of 2012.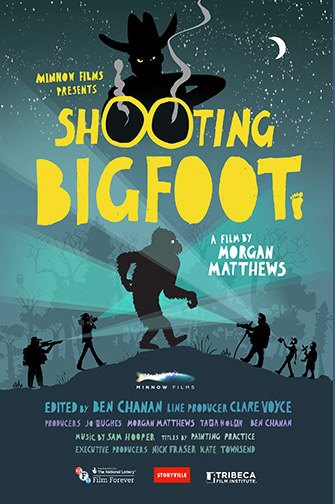 The movie release date is set for Tuesday, April 30 2013, 8:29 PM at the Canadian International Documentary Festival in Toronto, ON Canada.
"I don't think an hour goes by in the day where I don't think about Sasquatch," divulges one aficionado. So begins Morgan Matthews' rollicking foray into the obsessive, hoax-filled cult of Sasquatch. Using the in-the-trenches style of The Blair Witch Project, the film allows us to accompany the adventures of three Sasquatch search parties: renowned "master tracker" Rick Dyer; old friends Dallas and Wayne; and Tom Biscardi, perhaps the most devoted of the bunch, who has hunted Sasquatch unabatedly for 37 years. The teams tramp through the wooded unknown with tracking equipment and ample conviction in hand, the bipedal ape-like creature they seek seemingly just around every bend. As truth and fact tip into malarkey, nighttime hunts devolve into farcical displays of voodoo and comic stretches of the human imagination. What starts as a humorous look at perception gone off the rails, descends into a dark mystery as things get out of control during a close encounter in the woods.Hot Docs


In addition to the movie they claim to be unveiling to the public the body of a male Sasquatch, that was killed near San Antonio, TX.
Rick Dyer, backed by investors (some say a Las Vegas Casino), has the body is in a secure location near Las Vegas, Nevada and will be revealed to the public along with the film, which is said to have perfectly clear high definition footage of the live bigfoot, the actual shooting and all the events leading up to the killing, and the back story of securing the body after the shooting.


Rick Dyer has been on Youtube giving details of the back story and his relationship with Morgan Mathews, he also says that there is so much to the story that there will be a follow up film released after the first film, "Shooting Bigfoot".
We are only 5 days away from this film's premiere. Will we see a body as well?
Remember to keep your comments in line with the site's Terms of Use:
You agree not to post on the Cryptomundo Site or to email or otherwise make available any Content:

that is unlawful, harmful, threatening, abusive, profane, harassing, defamatory, libelous, invasive of another's privacy, or is harmful to minors in any way;

that is worded as fact when it is merely the opinion of the commenter;

that is pornographic or depicts sexual conduct;

that includes personal or identifying information about another person without that person's prior express written consent;

that is false, deceptive, or misleading;